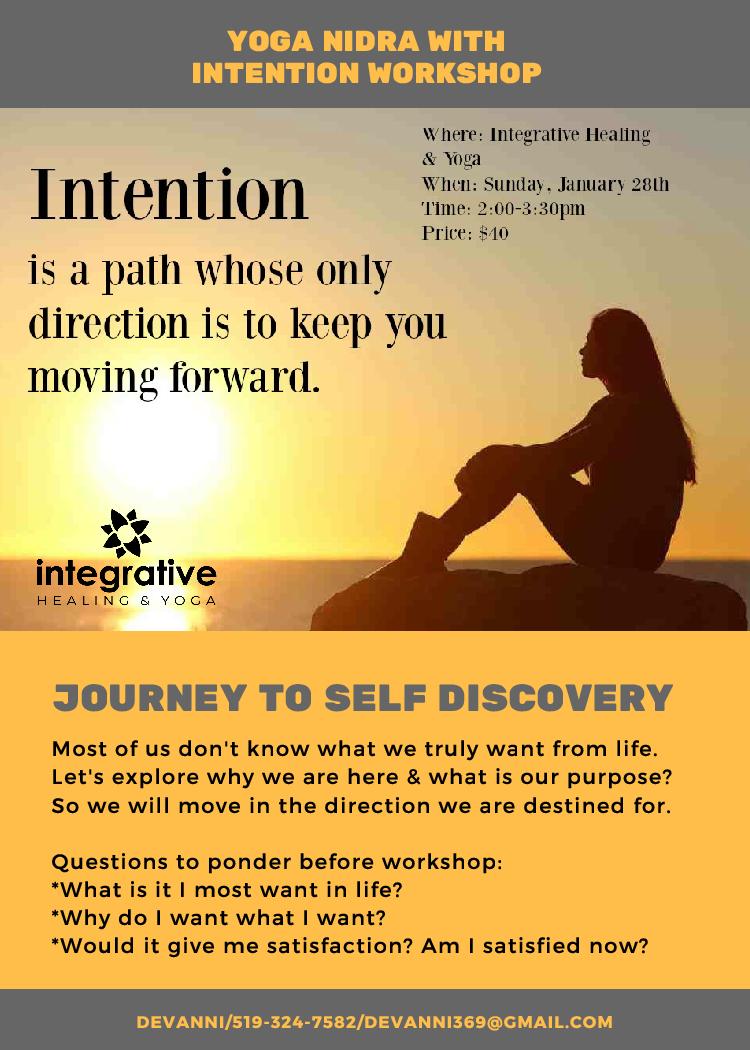 Most of us don't know what we truly want from life. Let's explore why we are here and what is our purpose?! So we will move in the direction we are destined for. Questions to ask
* What is it I want most in life?
* Why do I want what I want?
* Would it give me satisfaction? Am I satisfied now?
Location
Integrative Healing &Yoga
1303 County Rd #22
Lakeshore, Ontario