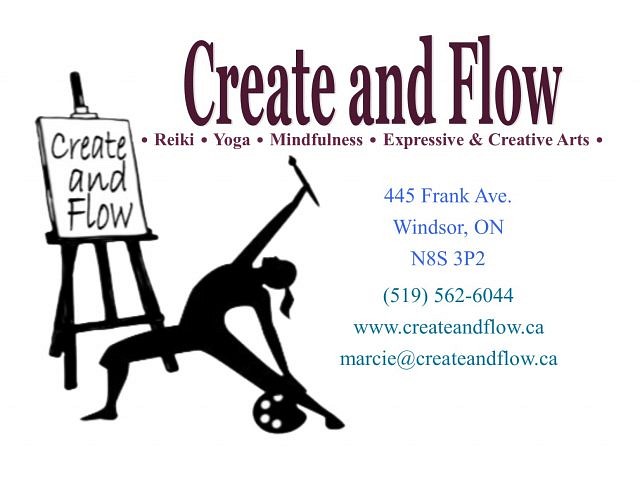 Yoga & Art Night
7-10pm Friday June 30, 2017
$45 per person
(includes all art materials, a light snack and tea)
Marcie will show you how Yoga and Art go hand-and-hand. Both yoga and the process of art making, utilize a flow of energy, movement and positive state-of-mind. In psychology, the term "flow", also known as the zone, is the mental state of operation in which a person performing an activity is fully immersed in a feeling of energized focus, full involvement, and enjoyment in the process of the activity. Marcie will get you into this state of flow, first by guiding you through a yoga slow flow (approximately 1 hour) and then facilitating you to create your own unique expressive art piece. Get in the flow and create something wonderful!
Space is limited, so please call or email to reserve your spot. Your spot is not guaranteed until payment is received in full.
Call (519) 562-6044 or email [email protected]
Please visit our website at www.createandflow.ca for more information about other wonderful classes that we offer.
Location
Create and Flow
445 Frank Avenue
Windsor, Ontario