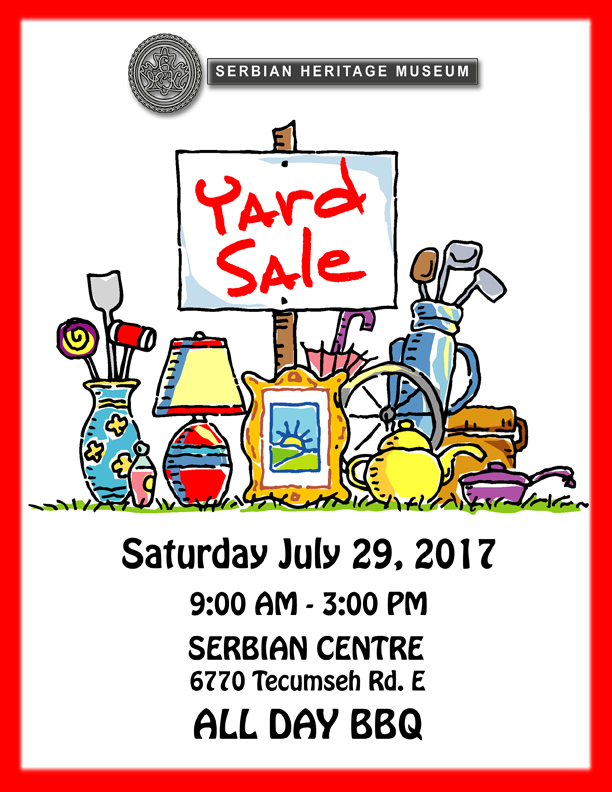 Come find your treasures.
We have them for you, tucked away amongst all sorts of great items that will be on sale this coming Saturday, July 29th.
But……That's not all.
We're having a something special and new off of our charcoal BBQ and now the secret's out….
Have your first ever "CHEVAP-DOG".
Chevap-dog $3
Pop or Water $1
Come on out and support our only Serbian Museum in Canada!
Location
Serbian Centre
6770 Tecumseh Road East
Windsor, Ontario