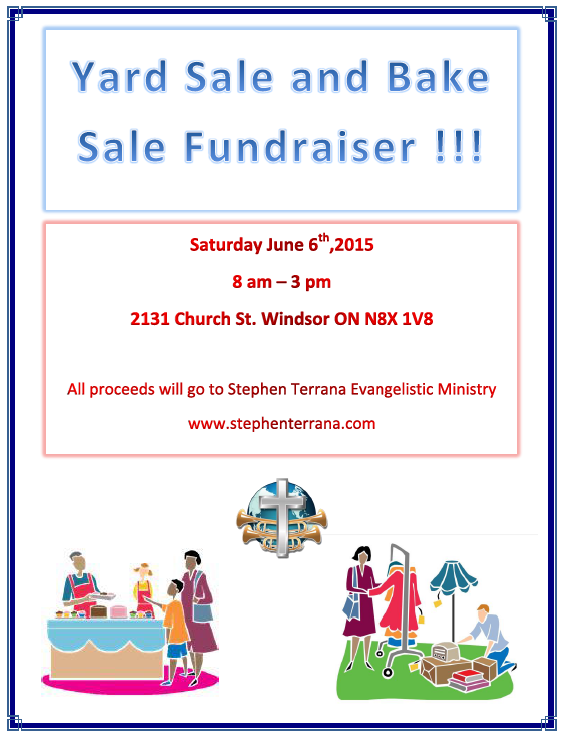 8am to 3pm.
Large variety of items: sofas, dining tables, chairs, recliners, kitchen plates, utensils, storage, baby items, toys, clothes-women, men and children….and much more.
All items in good shape. Baked goods and refreshing cold pop will also be sold for fundraiser.
Please check out the website for more information.
Location
Stephen Terrana Evangelistic Ministry
2131 Church Street
Windsor, Ontario