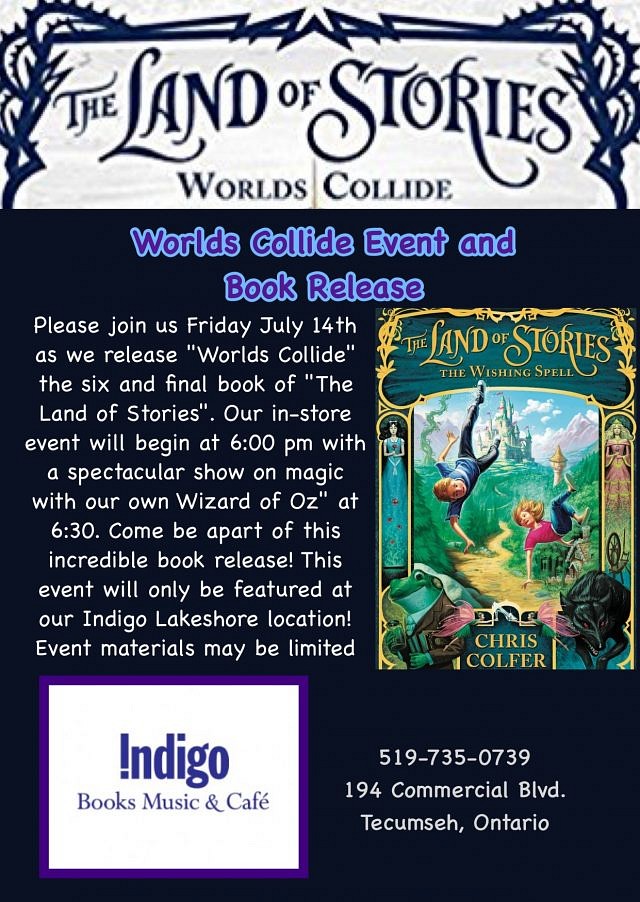 Please join us Friday July 14th as we release "Worlds Collide" the six and final book of "The Land of Stories". Our in-store event will begin at 6:00 pm with a spectacular show on magic with our own Wizard of Oz" at 6:30. Come be apart of this incredible book release! This event will only be featured at our Indigo Lakeshore location!
Event materials may be limited and events are subject to cancellation or change without notice.
Location
Indigo Lakeshore
194 Commercial Blvd.
Lakeshore, Ontario