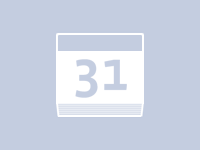 Order tickets via Eventbrite:
http://www.eventbrite.com/e/world-day-of-healing-2014-tickets-10594619793?aff=efbevent
Welcome to our 4th Annual World Day of Healing Event! THIS IS A FREE EVENT TO OUR PUBLIC COMMUNITIES OF WINDSOR AND ESSEX COUNTY.
The message and theme of our event is ….We Are All Light. We are all Energy. This Light that we are is within us to give and to receive. It was freely given to us by Divine Source.
World Day of Healing is a wonderful and inspiring event held annually where our local, gifted energy practitioners sharing their unique, healing modalities free of charge to the residents of Windsor and Essex County. This is our way of paying it forward, and raising awareness of Energy Healing's transformational and therapeutic benefits. The event is open to the public residents from 10am to 2pm.
As energy practitioners, our goal is always to help others, to encourage them and empower their own healing path. All the countless wonderful benefits energy work brings cannot be mentioned here but we can say that Energy work reminds us that we are all United in our goal to heal one another, heal our planet. We are all here to offer hope, inspiration and guidance when needed. So this event Is our opportunity to offer a healing session that may inspire, empower, or uplift someone's life in some unexpected way. Someone is always touched in some way at our events. Sometimes profoundly. We as energy practitioners already know the power and gifts our work offers but there are many that are not aware; so this event is for all of you that yearn to experience the transformational grace and indescribable peace of Energy/Light Healing.
This year we have rented a beautiful space to provide you all with what will hopefully be a multitude of healing modalities under one roof. Sessions will be 10 to 15 mins long to allow everyone a chance to experience Energy Or Light Healing. All sessions are free of charge and you are welcome to try more than one modality. This is every Energy practioners way of showing gratitude for being involved in energy healing and our way of giving back to our community. We are very excited about this years event. We will again have a few vendors that will be advertising their metaphysical merchandise in the form of jewellery, crystals, art and more. Please join us for a wonderful, peaceful day of healing, empowerment, and amazing grace.
A quick note to all registering energy practitioners. FOLLOW THE LINK AT THE TOP OF THIS PAGE TO REGISTER/ORDER TICKETS. THANK YOU IN ADVANCE FOR PARTICIPATING, FOR GIVING BACK TO OUR COMMUNITY. WE ARE GRATEFUL. :) Please keep in mind that David and I have deadlines to meet as well so please endeavour to register as early as possible, and no later than April 17th. There is a registration fee (energy healers only) that is in place to help us cover all expenses for this event. Visit Eventbrite for details. Please bring minimal equipment to the event like your massage table, stool, pillow and blanket. You may bring your business cards and pamphlets or flyers but keep in mind that every healer should have the opportunity to present their modality as well. Our main focus is to enjoy ourselves, unite and uplift one another, and to empower our residents that show up for a healing. On this special day We Are Light, We Are the United Power and Voice that heals. We would like our residents to learn more about what we do and we will succeed when we offer to them the best we have to give of ourselves, asking nothing in return.
This year we would really like for all the energy practitioners to gather a bit earlier so we can bond and do our own group healing session just before our guests arrive. We will be emailing details to all healers that register for our event.
Please keep in mind that this is a non-profit event for the organizers, all of the funds received will be going to the expenses of the day or towards next years event. This year we have made a real effort to find a beautiful setting, and provide the best care for all involved.
We are really looking forward to this event and we aim to please so if there are questions, clarifications or concerns please let us know via email David at [email protected] or Lana at [email protected] We endeavour to answer or resolve any of your questions or concerns.
May Love, Light and countless blessings fill your lives……
David Broad and Lana Chandler <3 <3 <3
Location
WFCU Centre - Collavino Hall
8787 McHugh Street
Windsor, Ontario