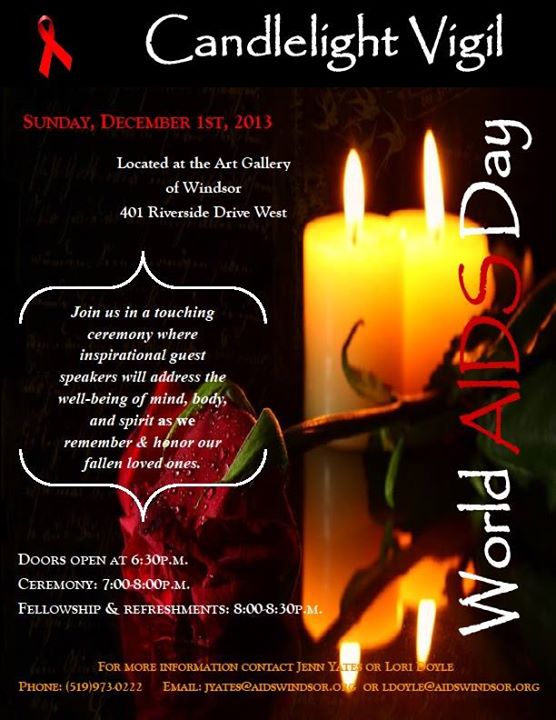 For 25 years people have stood together on World AIDS Day in order to honour the passing of loved ones and remind ourselves that the battle is far from over.
The candlelight vigil helps to raise awareness of the impact HIV/AIDS has on individuals, families, and the community; reminding us that we all must come together and foster support for one another. This is an opportunity for individuals to come out and commemorate any loved one, family member or friend that we lost to HIV/AIDS.
The event is taking place at The Art Gallery of Windsor, located at 401 Riverside Drive West. Doors open at 6:30pm starting with a community candle lighting opportunity, until 7:00pm when the main ceremony begins. Refreshments will be offered after the ceremony, along with a chance to socialize and mingle.
Please take a stand on World AIDS Day and join us on December 1st.
Location
Art Gallery of Windsor
401 Riverside Drive West
Windsor, Ontario