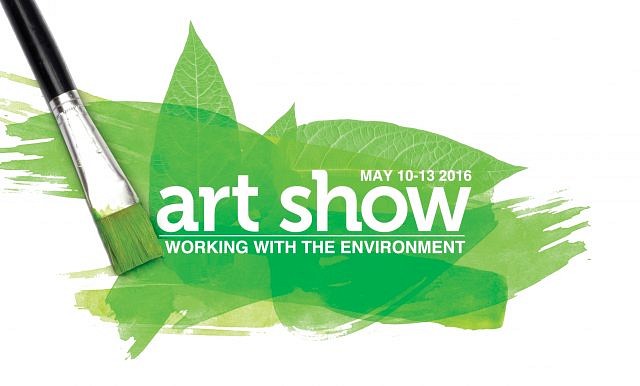 The Arts Council Windsor & Region (ACWR) is ​proud to announce its continued collaborative partnership ​with ​UNIFOR local 200, The Windsor-Essex Catholic District School Board, The Greater Essex County District School Board and ​Le Conseil Scolaire Catholique Providence ​to host the annual "​Working with the Environment" ​high school Art Show.
Local High Schools throughout Windsor Essex are invited to submit up to three works of art that reflect on the theme of the "Environment", "Working (labour)" or a combination of both.
2016 PARTICIPATING SCHOOLS INCLUDE
2016environmental show logoAssumption Catholic Secondary School
Belleriver District High School
École secondaire catholique l'Essor
F.J. Brennan Catholic High School
Holy Names Catholic High School
St. Anne's Catholic High School
Walkerville Collegiate Institute
Westview Freedom Academy
The Exhibition will include work in a diverse range of media and will be on display at the Arts Council Windsor & Region's Gallery – Artspeak Gallery (1942 Wyandotte St. E, Windsor – Walkerville) from May 10-13 2016. Throughout the exhibition the ACWR will be hosting an online (acwr.net) people's choice vote (voting starts May 10 9am) for best in show with the winner announced alongside a Juror selected 1st, 2nd and 3rd at the Reception and Awards Ceremony on Friday, May 13 starting at 6:30pm.
JUROR AWARDS
Announcement of award winners – Friday May 13 6:30pm
2016 JURORS
Elaine Carr
Mariano Klimowicz
Andrea Slavik
The ACWR thanks its partner and sponsor UNIFOR local 200 for sponsoring the "Working with the Environment" Art Show Awards including Judges First, Second and Third Place awards ($400, $300, $200) and Troy Brian People's Choice Award ($100).
PEOPLE CHOICE AWARD – $100
online voting will begin Tuesday May 10 9am and will end Friday May 13 3pm
Vote Now
The People's Choice award is named in honour of the commitment and dedication of Unifor member Troy Brian. Troy Brian is a long time social and environmental activist. His most pressing concern has always been to have people believe that caring for your environment is not just the right thing to do; it is a necessary practice that affects all living things. He was co-founder and co-coordinator of the local 200 & 444 environment committees' efforts to develop a community environment art contest. The first decision was that this art must make an environmental statement. In this manner, all involved would have to think about our environment.
ABOUT UNIFOR
As Canada's largest private sector union with more than 310,000 members in every major sector of the economy, Unifor is committed to creating a strong and effective union – making positive change in communities and workplaces across the country. Its' members bring a modern approach to unionism: adopting new tools, involving and engaging their members, and always looking for new ways to develop the role and approach of the union to meet the demands of the 21st century. Unifor is a new kind of union, one that advocates on behalf of all working people (employed or unemployed) right across the country and believes that every person of working age in Canada has a right to a good job and the benefits of economic progress.
THANK YOU TO OUR COMMUNITY CO-OPERATIVE
This is a community co-operative brought to you by the collaborative efforts of the Arts Council Windsor & Region, Unifor Local 200, The Windsor-Essex Catholic District School Board, The Greater Essex County District School Board and Le ​Conseil Scolaire Catholique Providence.
local unifor logo 2015logo with text 2015 (4) WECDSB logo (1)public board 2015 logo (1)French logo Jan 15
Location
Arts Council Windsor & Region
1942 Wyandotte Street East
Windsor, Ontario