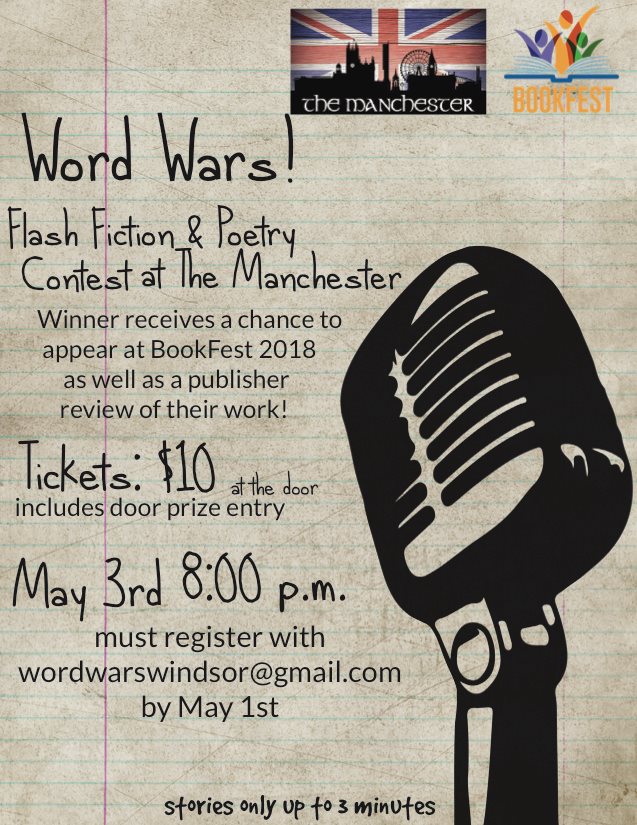 Are you a secret writer? Do you want to get your work in front of a publisher? If you, or someone you know, has an amazing short story or poem to perform, then this is your chance!
At Word Wars, a fun evening to celebrate local writers and writing, one lucky winner will get the chance to appear in this year's BookFest Windsor (October 18 – 21) and meet with a Toronto publisher to review your work.
All you have to do is email us at [email protected] before May 1, 2018, with your name, and title of your work. We will email you back with a time slot. You will have 3 minutes to speak about whatever you choose.
We can't wait to hear your wonderful stories and poems! Join us for a drink and come support your local writers!
Location
Manchester Pub
546 Ouellette Avenue
Windsor, Ontario