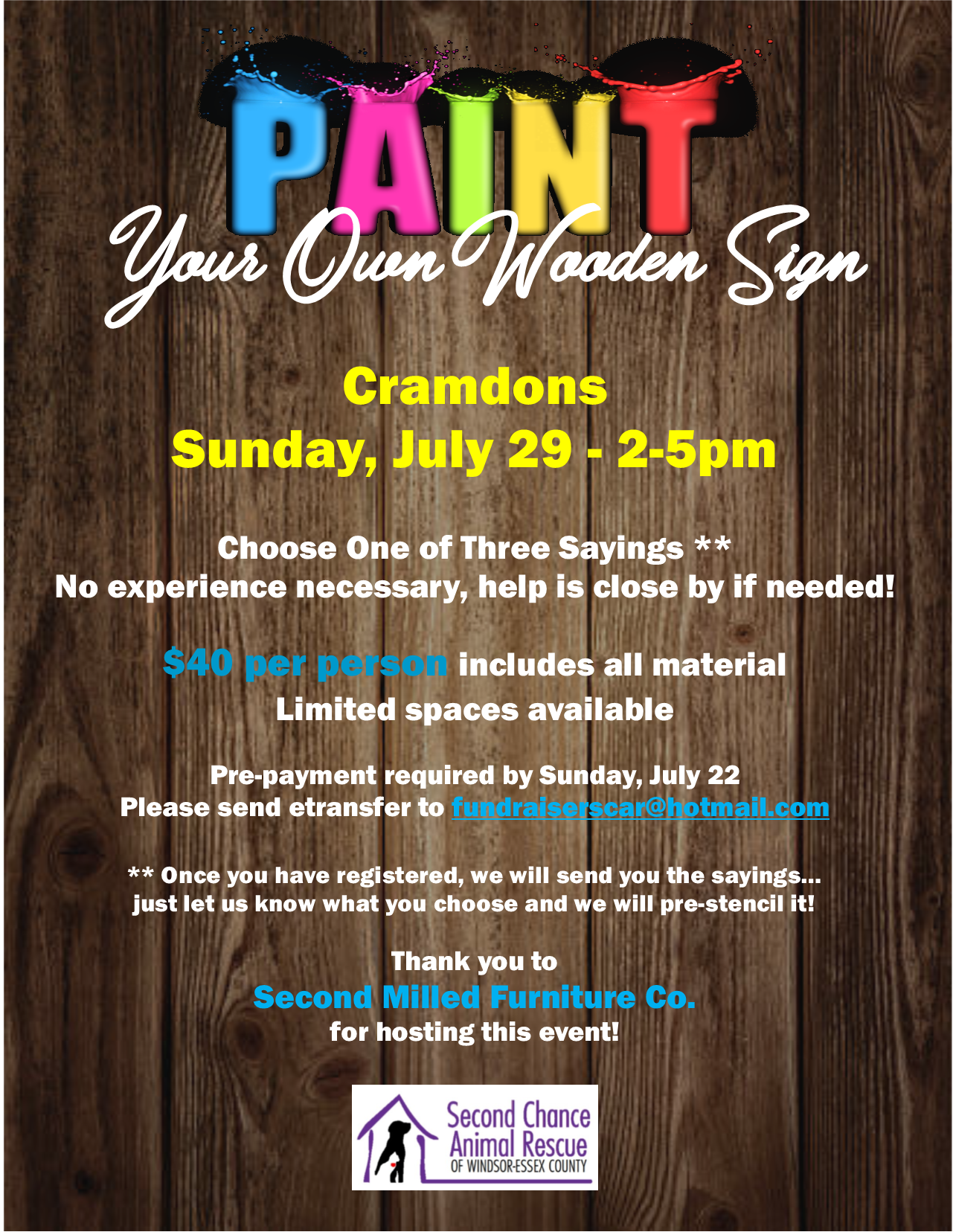 Second Chance Animal Rescue invites you to join them for a creative afternoon of painting… this time it will be your own custom wood sign! On Sunday, July 29 (2-5pm) we'll be set up and waiting for you at Cramdons with your pre-stencilled sign chosen from one of three sayings (see below). Signs will be 10" x 12" and a cost of only $40 per person includes everything you need to make your one-of-a-kind take home sign!
– Until there are none, RESCUE ONE (SCAR's tagline)
– The road to my heart is paved with paw prints
– It's not drinking alone if the dog (or cat) is home!
You don't have to be an artist by any means in order to participate as our artist will help you along. Please note that you must RSVP by Sunday, July 22 with your choice of saying so that it can be pre-stenciled. As well, space is limited and a non-refundable pre-payment is required – please etransfer to [email protected]
This will be a really fun afternoon, a chance to make some new animal-loving friends just like you, and to take home a gorgeous new piece of art to display proudly in your home. Grab a friend and join us! All proceeds will be directed towards the veterinary care of our animals… what could be more gratifying?
Location
Cramdons
2950 Dougall Ave.
Windsor, Ontario