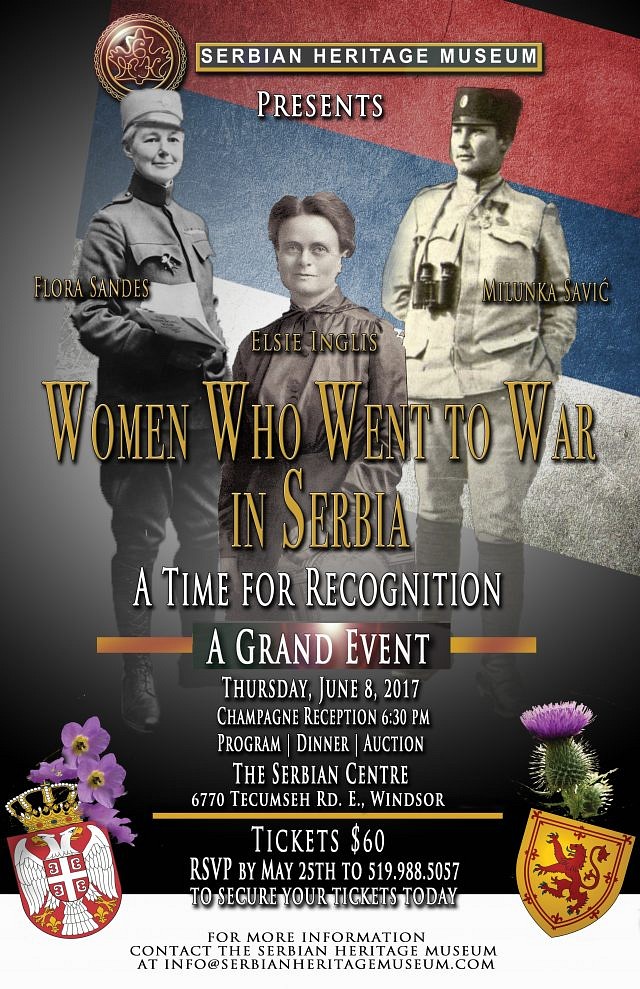 A Grand Event fundraiser and opening of our 
4th WW1 Exhibit honouring the incredible 
women who fought and supported the Serbs 
during the Great War. Join us for a Champagne 
reception and a fabulous dinner with a lovely 
Scottish and Serbian program and the opening 
of an exhibit to remember.
Check out our promo video on YouTube: 
https://youtu.be/wDf-kaK2jKw
Tickets are $60 
Please call to reserve your tickets today.
Location
Serbian Community Centre
6770 Tecumseh Road East
Windsor, Ontario