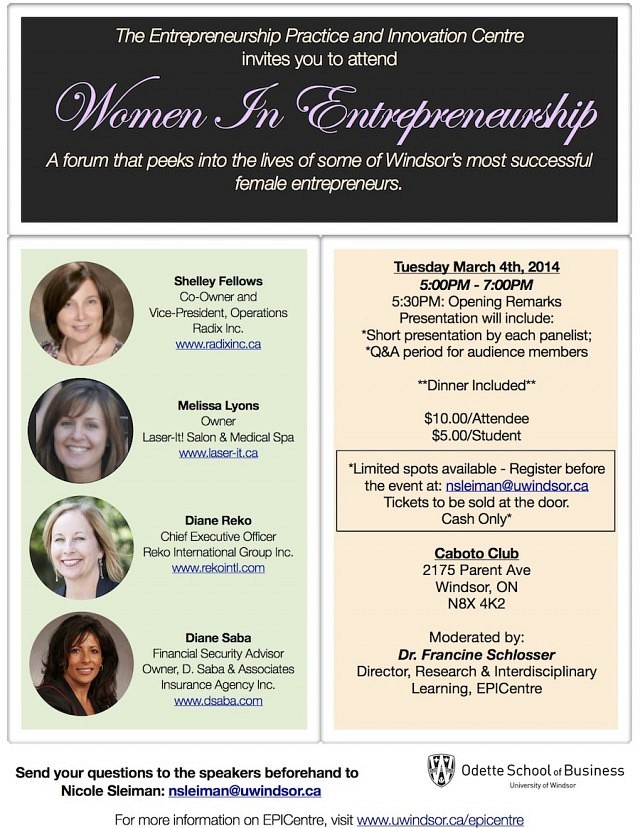 A forum that peeks into the lives of some of Windsor's most successful female entrepreneurs. On our forum, listen from:
Shelley Fellows (Radix Inc.)
Melissa Lyons (Laser-It! Salon and Medical Spa)
Diane Reko (Reko International Group Inc.)
Diane Saba (D. Saba & Associates Insurance Agency)
Moderated by: Dr. Francine Schlosser
5:00PM: Registration
5:30PM: Opening Remarks
*Presentation will include short introductions and Q&A format.
$10.00/Attendee
$5.00/Student
**Event Includes Dinner**
Register by emailing: [email protected]
Location
Caboto Club
2175 Parent Avenue
Windsor, Ontario