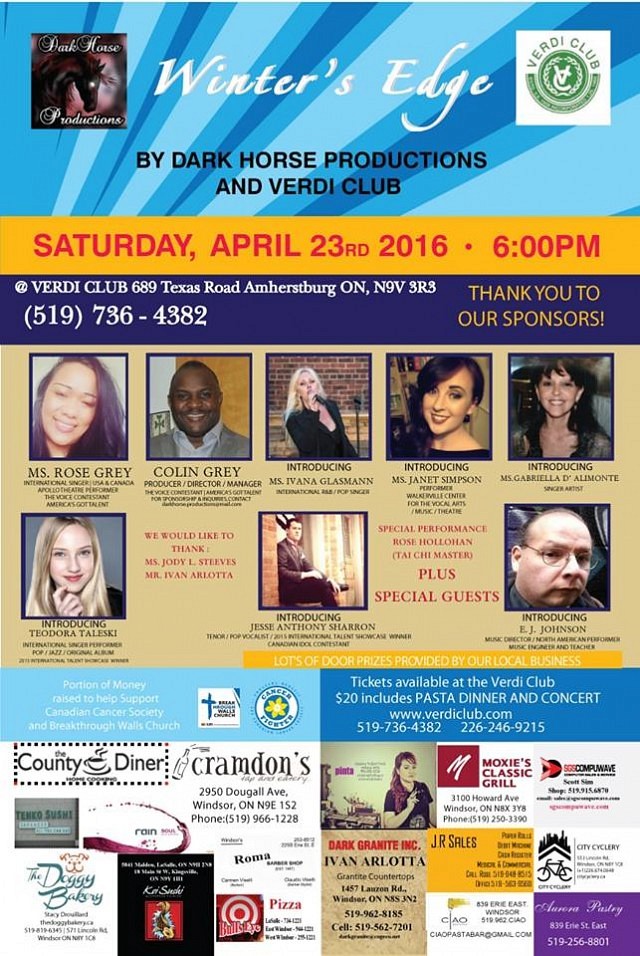 The Music Factory & Darkhorse Productions proudly present Winter's Edge Dinner Gala & Concert to benefit the Canadian Cancer Society and Breakthrough Walls Outreach programs. Your $20.00 ticket includes the concert and a pasta dinner by The Verdi Club.
Various musicians and singers will be presenting a showcase of local talent in the Windsor/Essex area to support these worthy causes. For more information you may text or call: (226) 946-7420. Email: [email protected]
Door Prizes and Corporate Sponsorships are still being accepted.
Location
The Verdi Club
689 Texas Road
Amherstburg, Ontario