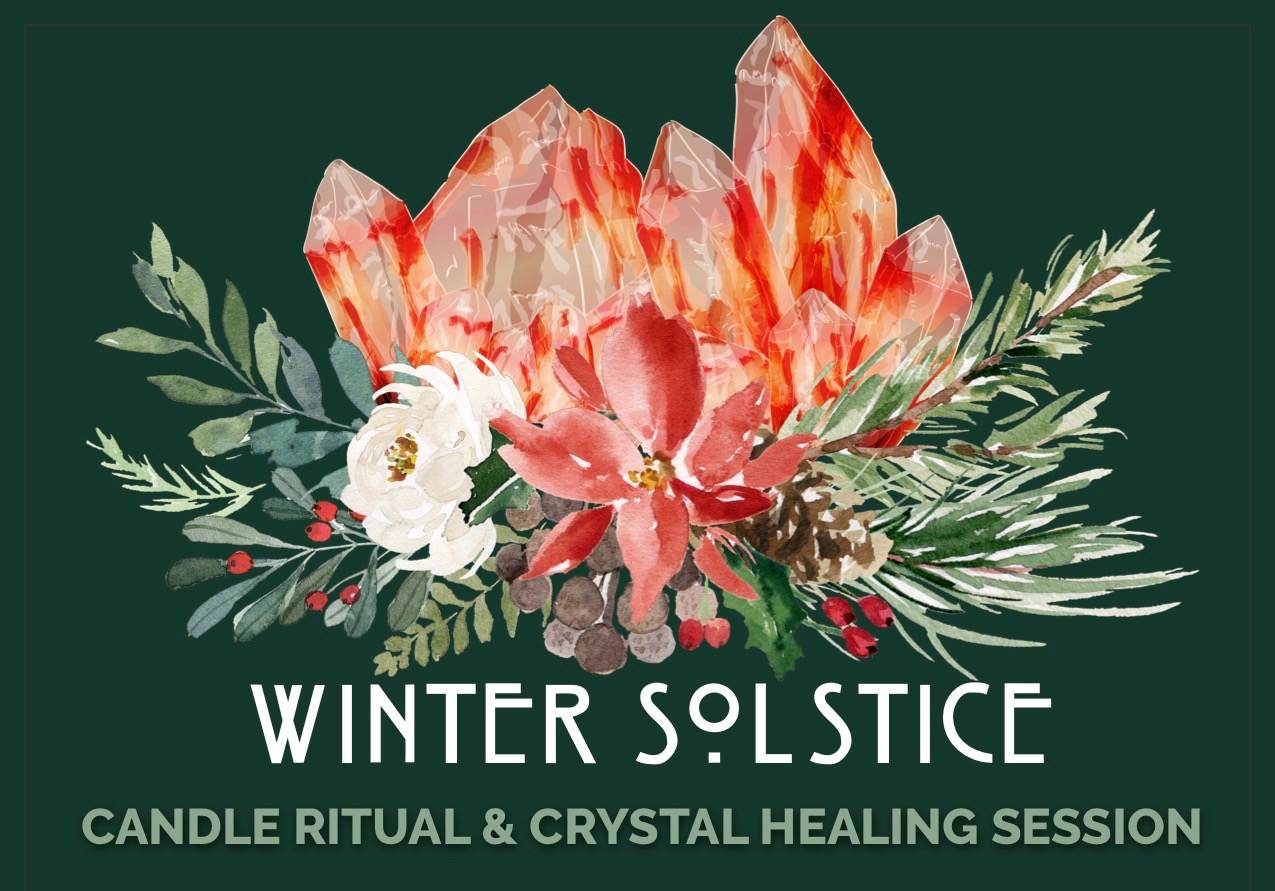 The Winter Solstice has been a time of magic for millennia. Celebrated around the globe, the Winter Solstice is the shortest day of the year and the longest night. The Winter Solstice represents rebirth, a time of reflection, a time of celebrations, and rituals. The Winter Solstice is the day when the Sun appears to stand still, which makes it a good day to pause, light a candle, and give thanks for the power of nature to renew itself every year. When we look to the symbolism of this season, it is a time of new beginnings and the formulation of new intentions. For as dark as it is, it is a time of rebirth. It represents the time of the first planted seed, that with the gift of the returning sun, will begin to grow.
WHAT TO EXPECT…
During the session, you will first go through a Winter Solstice Candle ritual. This candle ritual will focus on: releasing & receiving, creativity & inspiration, abundance & prosperity, balance & connection. The ritual will then be followed by a mini crystal healing session geared towards the Winter Solstice. This session will clear out any residual negativity and make space for the abundance of the new year. To honour the darkness, and welcome back the light.
60 MIN Session ~ $50
Book Online or Text/Call Marsha Nichols 519.980.3102
Located inside of Cave of the Heart in the heart of Olde Riverside
Location
ZEN HEALING
5957 Wyandotte St. E.
Windsor, Ontario