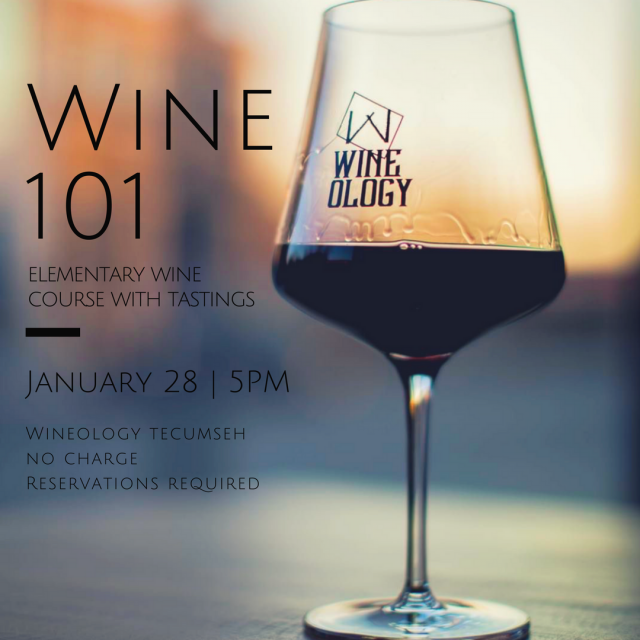 WINE 101 is coming to Wineology Tecumseh (W2) Sunday, January 28th at 5pm.
This elementary wine course will teach you how to taste wine and introduce you to the most important wine grapes 🍇 and countries 🌍 accompanied with tastings.
The WINE 101 course is free of charge. Reservations are required. Please call W2 at 519-735 -1200 to reserve your spot.
Location
Wineology (Tecumseh)
13300 Tecumseh Rd. East
Tecumseh, Ontario