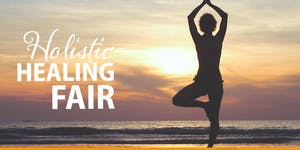 Windsor's Fall Holistic Healing Fair
Sunday October 21 2018 @ 10AM – 4PM
This free admission event will be held at The Caboto Club featuring 60+ unique Holistic and Wellness Vendors!
The Holistic Healing Fairs were created to educate and inspire our local community to become more conscious of their daily habits. A place where everyone is welcome, judgment free. Come explore the many unique ways of healing – art expression, your own jewelry piece, a chemical free body lotion, guidance readings and so much more. All of our sponsors and vendors have the same outlook on life, to help make the world a better place. Come spend the day with us sharing helpful ideas, try something different and learn about the local amazing businesses right in your backyard!
For more information, please visit www.holistichealingfair.com.
Location
Caboto Club
2175 Parent Avenue
Windsor, Ontario