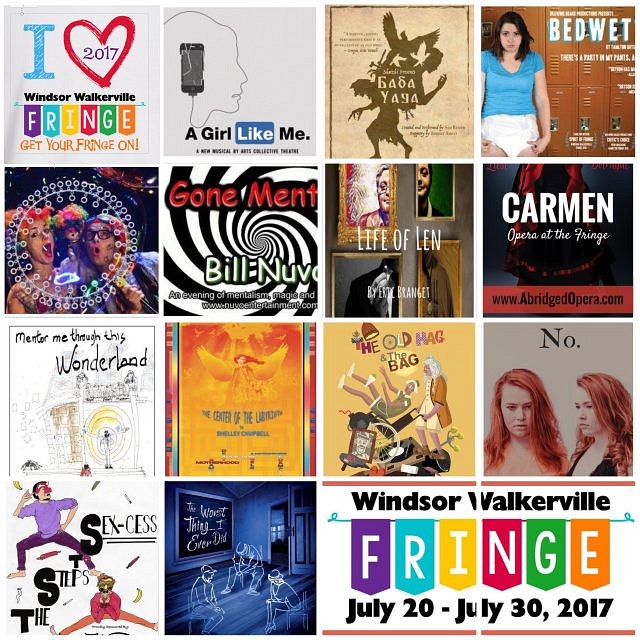 Get your Fringe on!
What are you doing at the end of July?
13 live shows by talented performing artists are waiting for you at Year 2 of the Windsor-Walkerville Fringe Festival at the Olde Walkerville Theatre July 20 to 30, 2017!
The Windsor-Walkerville Fringe Festival is a member of the Canadian Association of Fringe Festivals (CAFF).  
The Canadian Fringe Festival model is unique in two respects: it guarantees that the artists involved receive 100% of ticket revenue and it does not subject the artist' work to jury approval or censor it in any way. 
Theatre companies are selected by non-judicial means and work within the technical guidelines of the Fringe Festival to produce their own art. 
Festival patrons enjoy physically and financially accessible arts experiences and the opportunity to engage in meaningful dialogues with artist and fellow Fringe patrons.
Location
Olde Walkerville Thearte
1564 Wyandotte Street
Windsor, Ontario