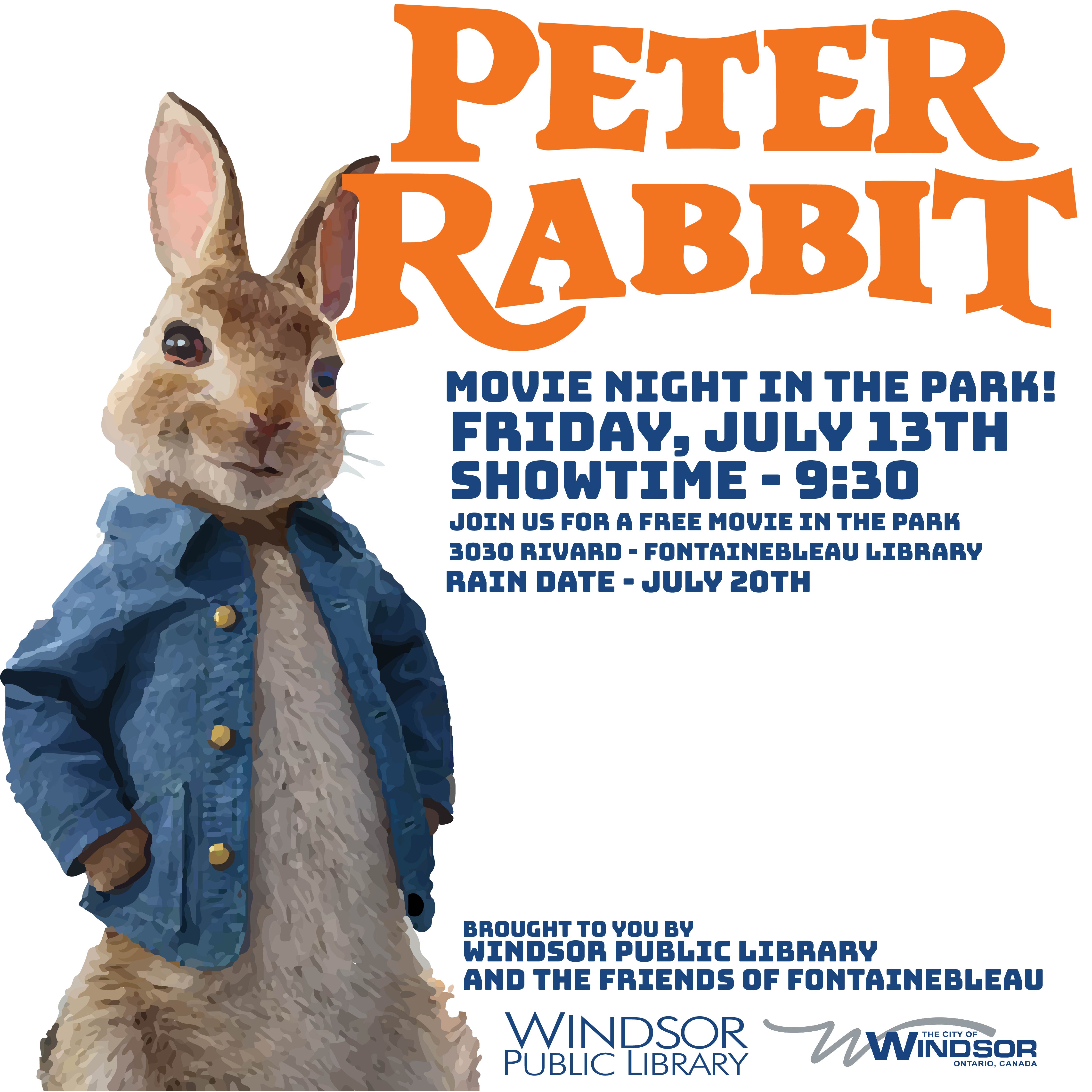 WPL and the Friends of Fontainebleau invite you to join us for a special outdoor movie night!
Enjoy FREE family friendly activities from Windsor Public Library before the movie (8:00pm) . Then grab a cozy spot on the lawn to watch fan favorite, Peter Rabbit (9:30pm) .
* Rain Date* Friday, July 20 @ 9:30pm
For more information call 519-255-6770.
Location
Windsor Public Library - Fontainebleau Branch
3030 Rivard Ave
Windsor, Ontario