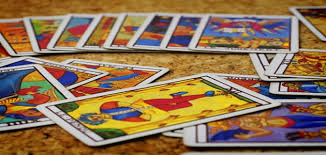 Come to the Windsor Psychic Expo August 14, 15, 16 for a fun day out!
Meet one-on-one for a private psychic reading; explore: tarot cards, clairvoyance, hands-on healing, numerology, palmistry, and so much more!
Check out the crystals, and jewellery and stay for some free psychic demonstrations where audience participation is encouraged!
Admission is $10.00 for the entire weekend. For a discount coupon and a free crystal with your admission, please visit www.psychicexpos.com.
Hours are:
Friday August 14 12pm – 9pm
Saturday August 15 11am – 9pm
Sunday, August 16 11am – 7pm
Location
Caboto Club
2175 Parent Avenue
Windsor, Ontario