Date
Saturday June 22nd, 2019
Time
12:00pm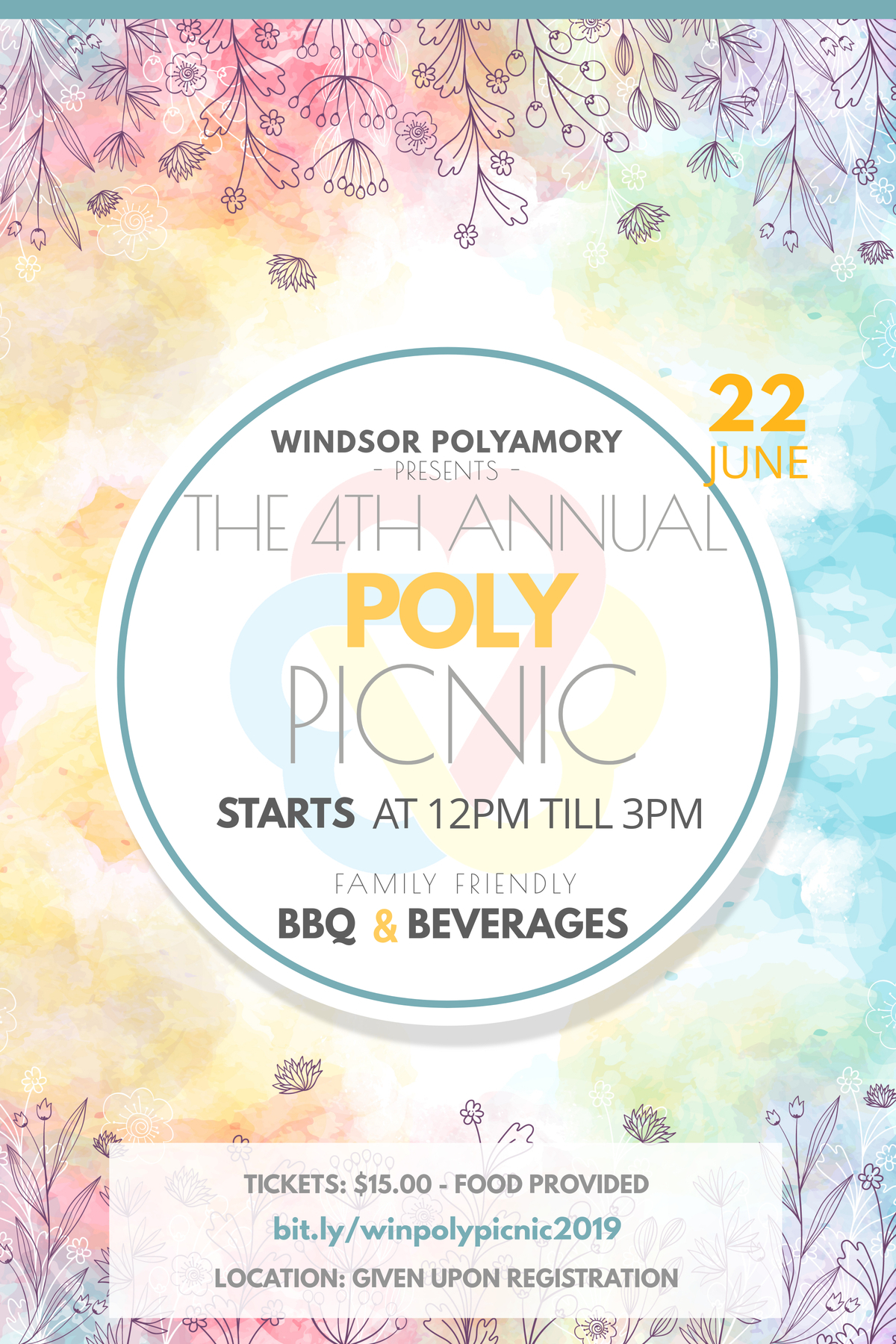 Windsor Polyamory is hosting our 4th annual poly picnic in the park! Come on out and have some food, engaging discussions, and family friendly fun!
Over the past 5 years in the Windsor area, the polyamory scene has grown and developed from a small grassroots collective of passionate people looking to make a difference into a vibrant and thriving community.
Our community is growing, and we are growing with it. In the beginning we asked questions like "What is polyamory?" and "How do we do polyamory?" These questions remain important, but they have been joined by questions like "How do we raise a family with multiple partners?" and "Are the practices that we have put in place the best for all involved?"
Come explore the future of polyamory with us at the Windsor Poly Picnic 2019.
For more details and registration information visit https://bit.ly/winpolypicnic2019.
Date: Saturday, June 22, 2019
Time: 12 pm – 3 pm
Location: A park in Windsor, Ontario, Canada (details given upon completing registration)