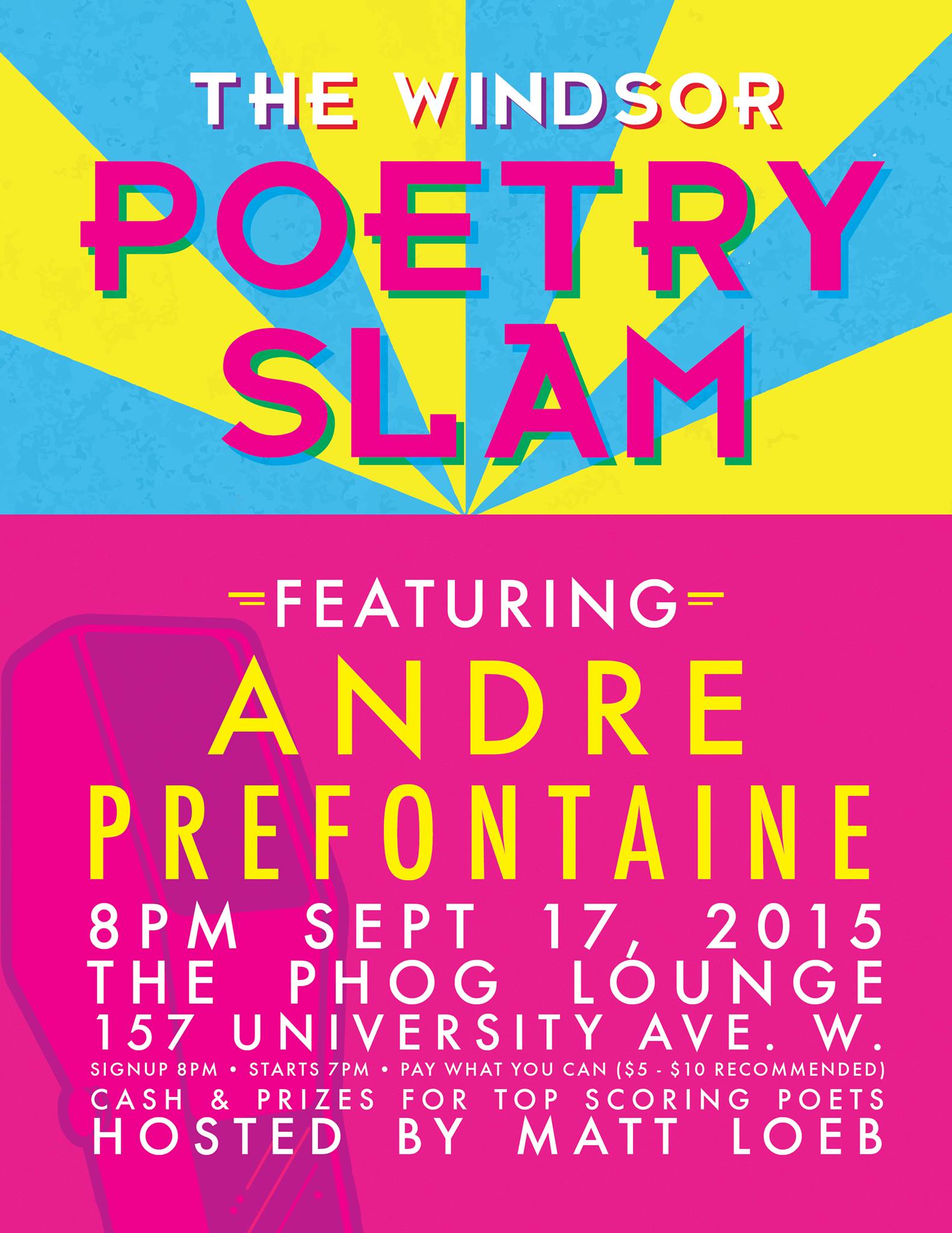 We're back for another addition of the Windsor Poetry Slam and yes, it's going to be amazing. Taking place at Phog Lounge on Thursday Sept 17th. We'll get going at 8pm doors will be at 7. If you want to slam please be there by 7:45 or earlier to sign up. This will be the last regular season slam before our finals on Sunday Sept 20th when the top 8 poets from this season will compete to make the first Windsor Poetry Slam Team.
I'm also super happy to announce our feature poet will be Andre Prefontaine. A member of the Toronto Poetry Slam 2014 Canadian Festival of Spoken Word championship team. Two time Underground Slam Champion of Canada and runner up at the 2015 Canadian Individual Poetry Slam. Few Canadian poets can match his level of accomplishment and skill as a performer.
Andre's work can be as hilarious as it is heartbreaking. His poetry explores identity with a sense of bitter truth that can be provocative and sexy. So settle in for a night that will make you smile and feel comfortably human.
———————-
As always two rounds of three minute poems. All work must be original but it can be work you've preformed before. 12 spots to sign up for the slam, if more than 12 poets sign up a random draw will be held. There will be cash and prizes*
*remember to bring your home made Mix Cd's (or tapes or sub drives or 8 track) for prizes.
Location
Phog Lounge
157 University Avenue West
Windsor, Ontario