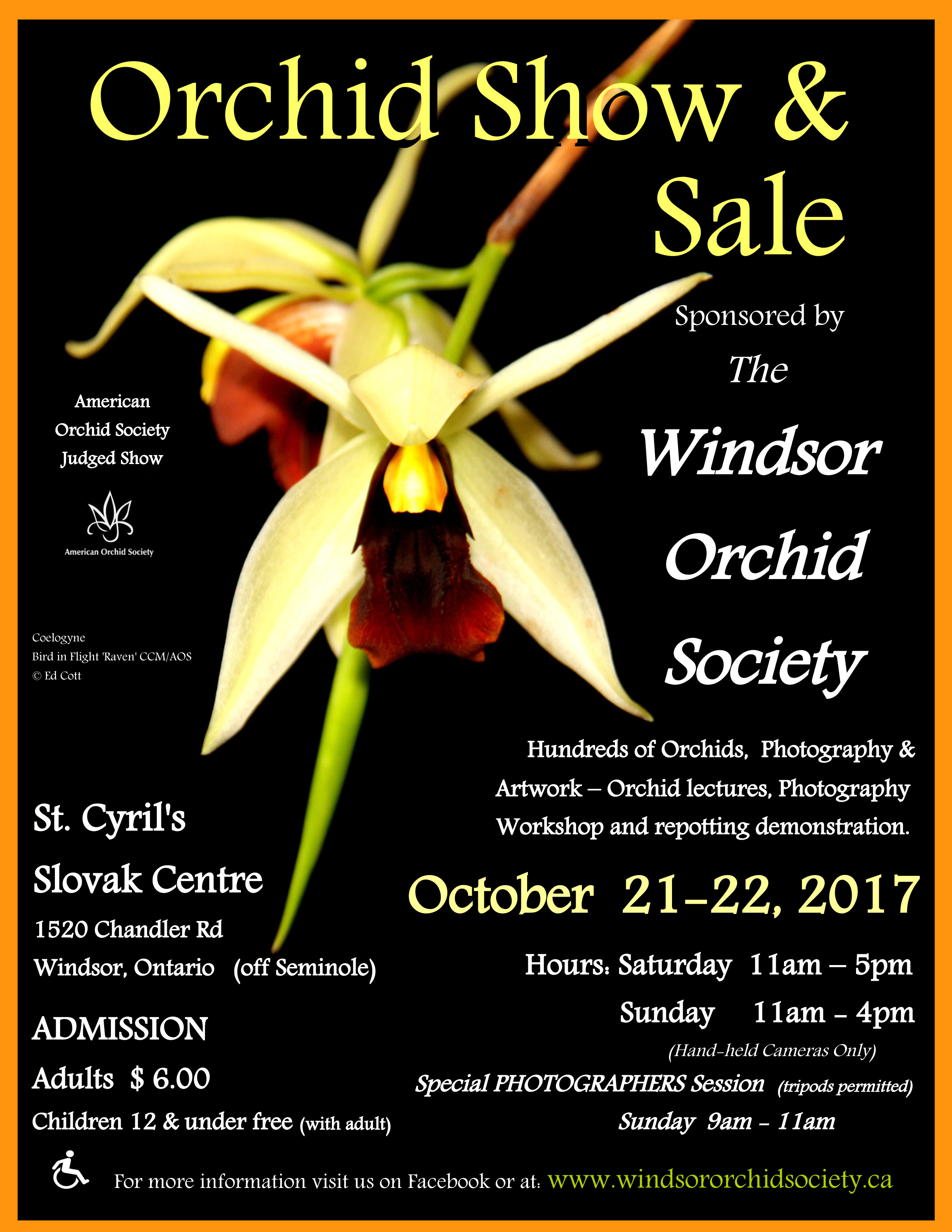 The 5th Annual Windsor Orchid Society Show and Sale will take place on Saturday October 21st and Sunday October 22nd at St. Cyril's Slovak Centre.
This American Orchid Society Judged Show will feature Orchid Displays and vendors from as far away as Ecuador. This is Windsor's premiere floral event that never disappoints.
The show is open to the public on the Saturday from 11:00am to 5:00pm and on the Sunday from 11:00am to 4:00pm.
Location
St. Cyril's Slovak Centre
Chandler Rd
Windsor, Ontario