Date
Saturday May 28th, 2022
Time
10:00am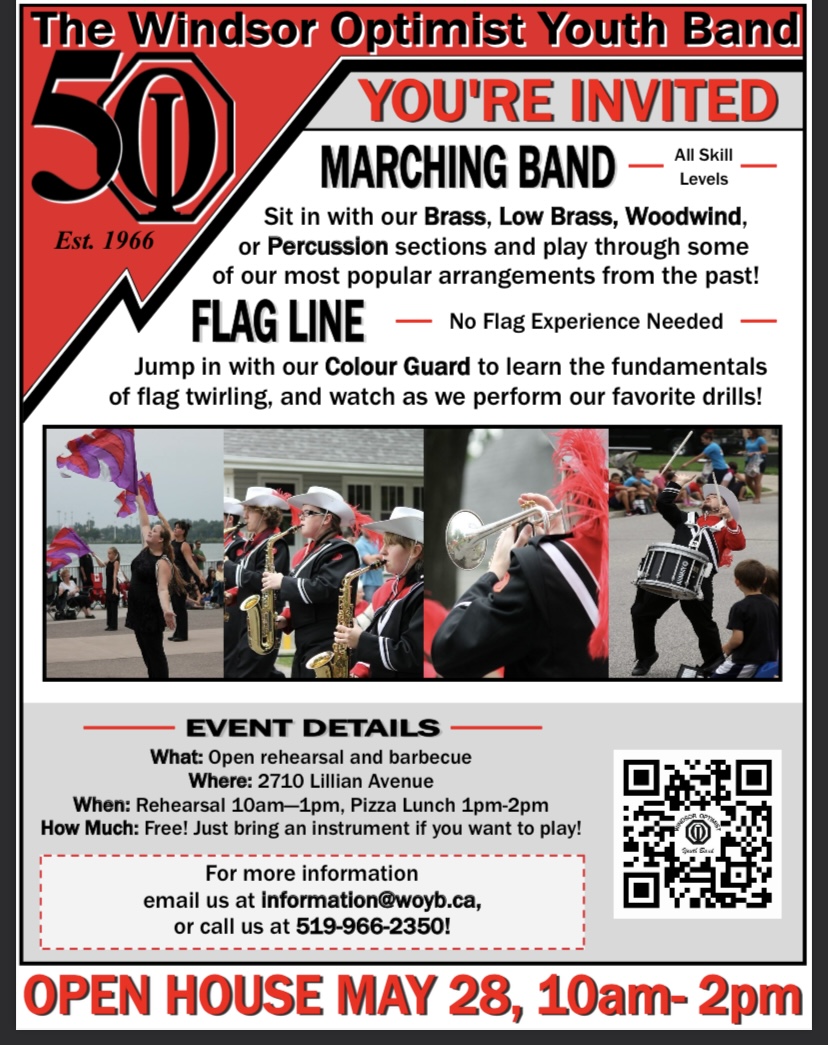 Join Windsor Optimist Youth Band on our Open Recruitment Day to learn about joining the Band, Drum Line or Colour Guard!!
Beginner musicians welcome, colour guard no experience necessary.
Be part of our community youth music program of fun, friendship, travel with expert, award winning music education under the Direction of Michael Seguin, as we celebrate our 56th year of the Optimist Club's commitment to 'Friend of Youth' while the band continues its tradition of being Windsor Ambassadors.
10am start
1pm BBQ social, Alumni welcome!
Band membership also provides High school Volunteer Hours!
10am – 2pm