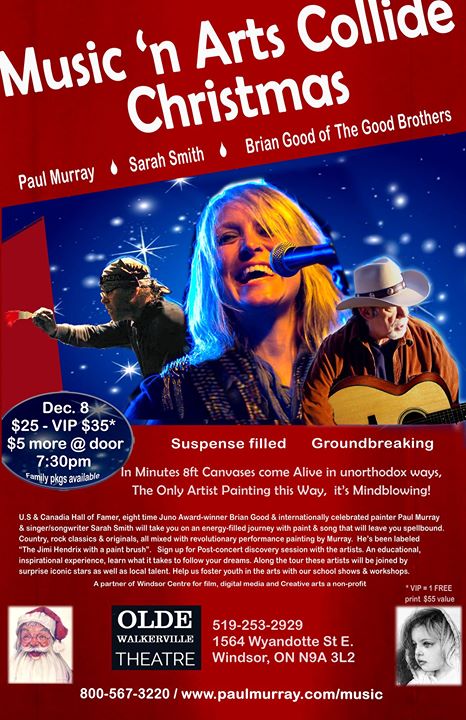 U.S & Canadia Hall of Famer, eight time Juno Award-winner Brian Good & internationally celebrated painter Paul Murray
& singer/songwriter Sarah Smith will take you on an energy-filled journey with paint & song that will leave you spellbound.
Country, rock classics & originals, all mixed with revolutionary performance painting by Murray. He's been labeled
"The Jimi Hendrix with a paint brush". Sign up for Post-concert discovery session with the artists. An educational,
inspirational experience, learn what it takes to follow your dreams.
Along the tour these artists will be joined by surprise iconic stars as well as local talent. Help us foster youth in the arts with our school shows & workshops. A partner of Windsor Centre for film, digital media and Creative arts a non-profit.
Location
Olde Walkerville Theatre
1564 Wyandotte Street East
Windsor, Ontario