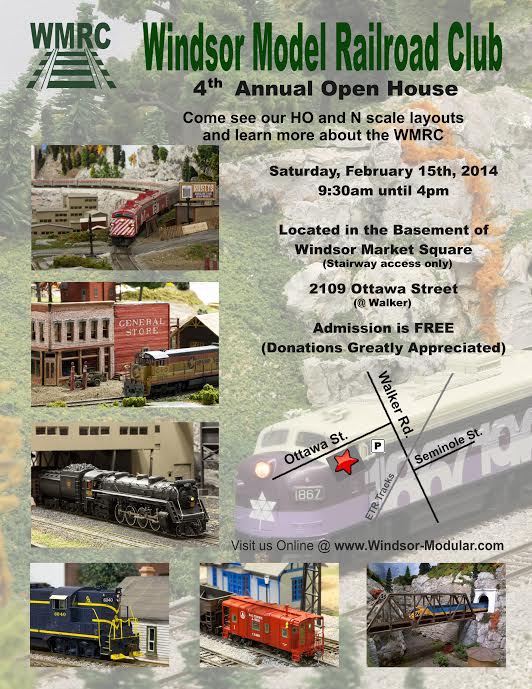 Come to the Windsor Model Railroad Clubs 4th annual open house in the basement of the market square! come to see model HO and N scale trains! We have made significant changes on both the HO and N scale layouts! The open house will be held from 9:30am – 4:00pm. Admission is free! This is the last time the HO modular layout will be set up for a open house so come see it on its last day of running! Hope to see you there!
*Please note the Windsor Model Railroad Club is only accessible by STAIRS!*
Sorry for any inconvenience.
Location
Market Square
2109 Ottwaw Street
Windsor, Ontario