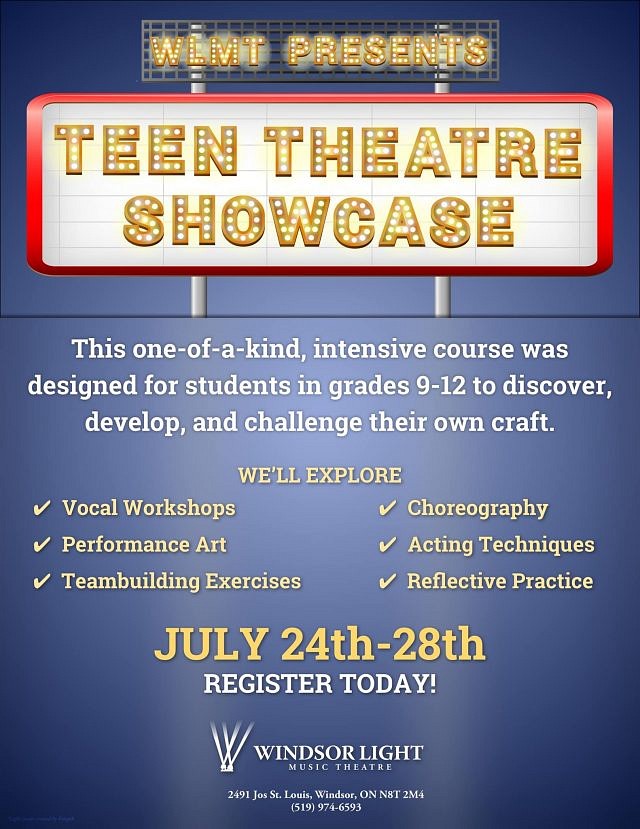 Windsor Light Music Theatre's Teen Theatre showcase for 2017 is coming up!
This one-of-a-kind theatre course was designed for students in grades 9-12 to discover, develop, and challenge their own craft. You'll learn all about performance, choreography, acting, vocals, and more! See attached poster for more information.
Spots are still available, so register now before they fill up! Call 519-974-6593 today!
Location
Windsor Light Music Theatre
2491 Jos St Louis Ave
Windsor, Ontario