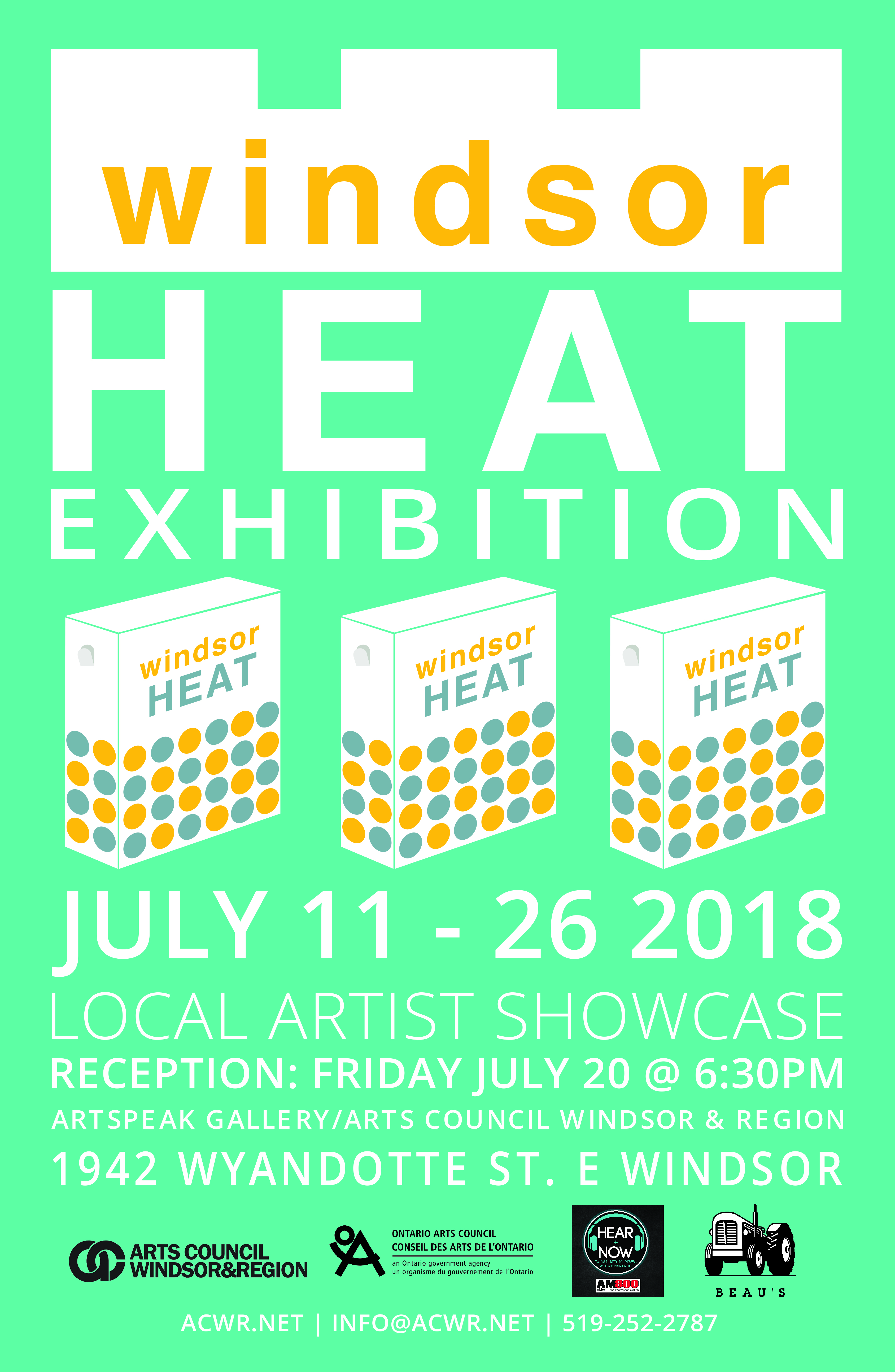 Arts Council Windsor & Region (ACWR) is proud to share the work of its members this summer in its annual summer members show entitled, Windsor HEAT.
The Windsor: HEAT exhibition to celebrate our members and local arts. Our member artists will share small works ranging from painting, drawing, sculpture, fine craft, books, jewelry and more. All artwork is for sale and a part of the proceeds go to support the programs and services offered to the artists of Windsor/Essex by the ACWR. This year we're requesting work with a theme of "food."
Windsor HEAT Member's Exhibition will be taking place during Walkerville's 17th Annual Art Walk.
Location
ArtSpeak Gallery
1942 Wyandotte St E
Windsor, Ontario