Date
Sunday June 6th, 2021
Time
9:00am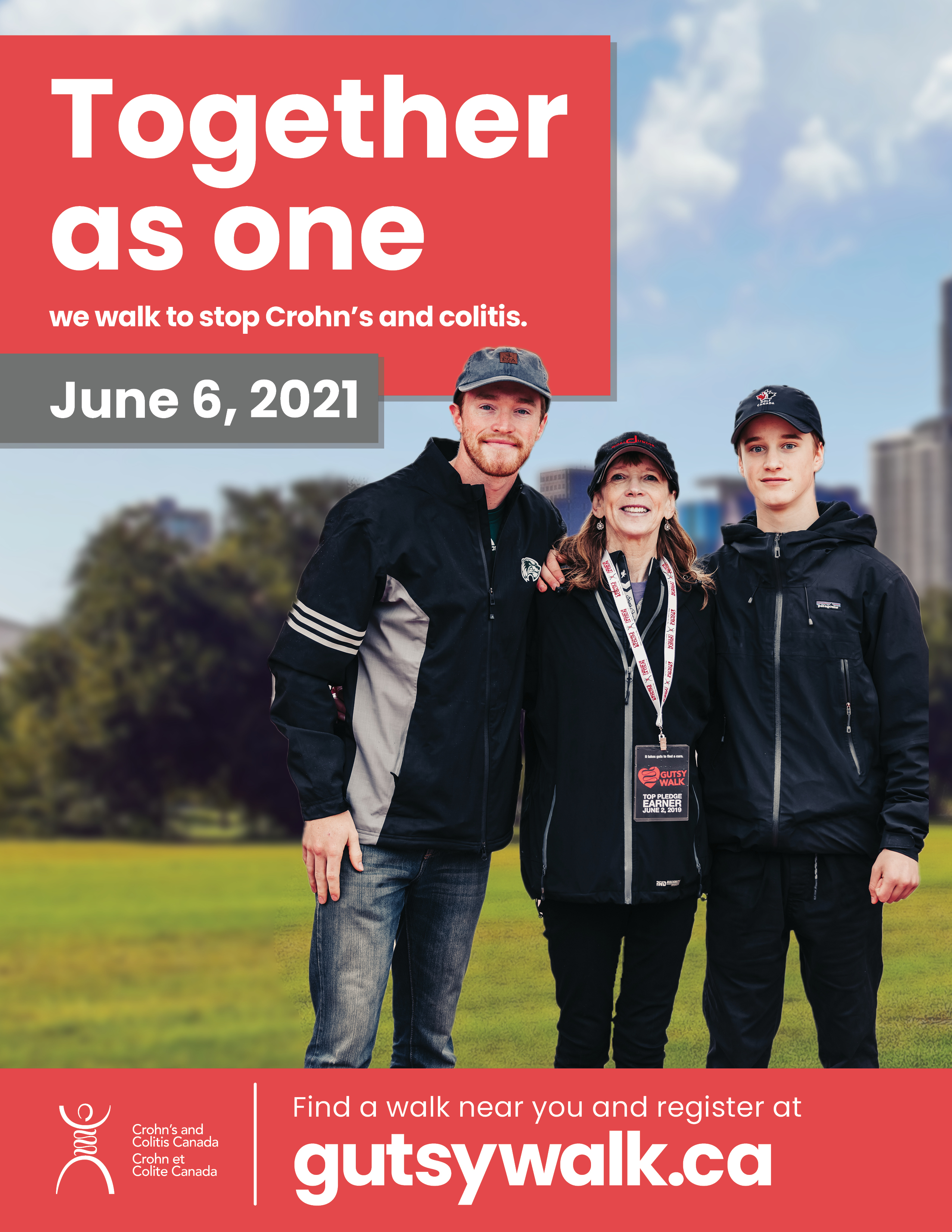 The Gutsy Walk, Crohn's and Colitis Canada's largest fundraiser for inflammatory bowel disease research, is returning to its usual timing – the first Sunday of June. We invite you to register for Canada's largest community event supporting the many people affected by Crohn's or colitis on Sunday, June 6th. Sign up now on gutsywalk.ca!
Our Gutsy Walk will once again take place "online"—which really means that, because of COVID-19, we won't be together physically at our local venues. We will, however, participate in the walk in our own special ways as we embrace physical distancing requirements as well as join together virtually for an online celebration. Watch for more info and exciting contests to follow.
Gutsy Walk is more than a fundraiser. It is a day where the Crohn's and colitis community in Canada can make a difference and enact change. It's a day where families, friends, and all those affected by Crohn's or colitis can shine a light on the need for better treatments, cures, and understanding. And it's a day where we can have fun, and celebrate all that we've accomplished.

We hope you join us this year 'at' Gutsy Walk. We are much more powerful with you by our side.