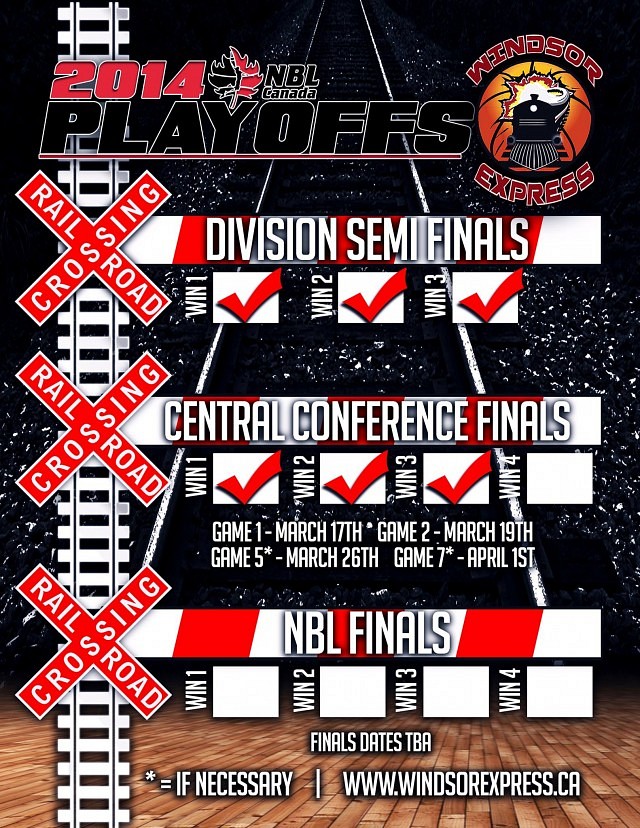 National Basketball League of Canada
2014 Central Conference Finals – Game 7
Windsor Express vs. London Lightning
Game 7 will be played on Tuesday, April 1st at the WFCU Centre at 7:00pm.
Tickets for this winner-take-all game will go on sale at 12:00pm on Sunday, March 30th.
You can purchase tickets at the TekSavvy Box Office in the WFCU Centre or by phone at 1-866-969-WFCU
They can also be found online at www.wfcu-centre.com.
All service fees will be waived for online orders.
PRICES:
Regular Bowl
Adult – $18
Senior/Student – $14
Child – $12
Premium
Adult – $20
Senior/Student – $18
Child – $14
Floor Row 2 – $40.00
Courtside Row 1 – $60.00
The winner of Game 7 will face the Island Storm in the NBL Finals after the Storm eliminated the Halifax Rainmen on Saturday, winning the series 4-2.
Location
WFCU Centre
8787 McHugh Street
Windsor, Ontario