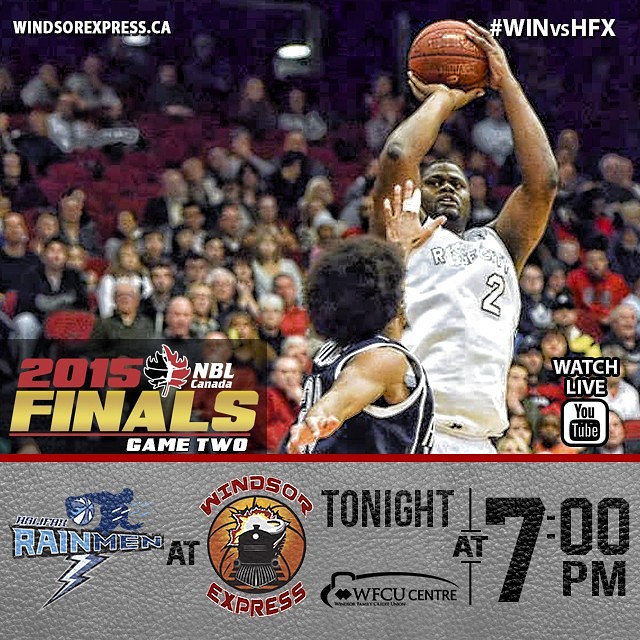 The Windsor Express will face the Halifax Rainmen for the NBL Championship.
The Express will have home court advantage in the series and will host Games 1 and 2, which will be played on Wednesday, April 15th and Friday, April 17th respectively, starting at 7:00pm at the WFCU Centre.
Games 3, 4 and 5 will be in Halifax, with Games 6 and 7, if necessary, back in Windsor.
Tickets for both home games will be available online at www.windsorexpress.ca and www.wfcu-centre.com tonight, while they can be purchased by phone at 519-800-3665 and at the TekSavvy.com Box Office inside the WFCU Centre starting at 10:00am on Monday, April 13th.
Location
WFCU Centre
8787 McHugh Street
Windsor, Ontario