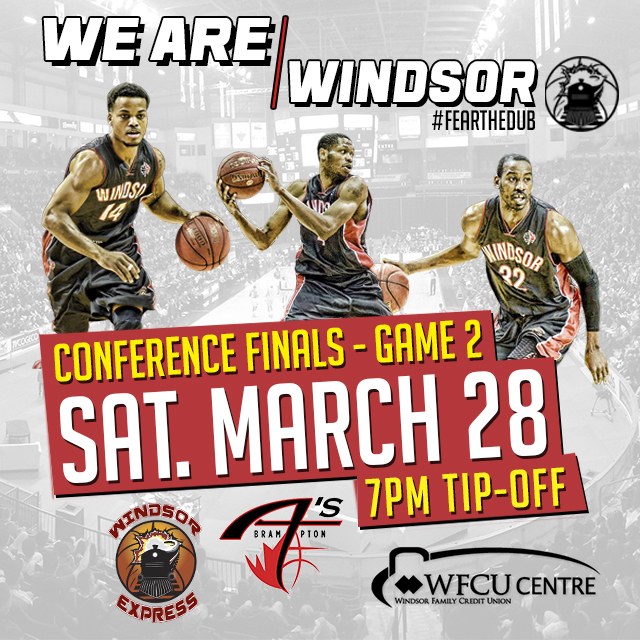 For the first time ever, the Windsor Express will face the Brampton A's in the playoffs.
If the regular season is any indication, this will be a highly competitive series.
During the regular season, Windsor and Brampton split their head-to-head series, 4-4.
The Express were 3-1 at the WFCU Centre against the A's, coupled with a 1-3 mark against them at the Powerade Centre.
Game 2 of the series will be played at the WFCU Centre in Windsor on Saturday, March 28th @ 7PM
The remainder of the schedule will be announced shortly.
Tickets for Game 2 of the Conference Finals are on sale now, online at www.windsorexpress.ca or by phone at 519-800-3665.
They can also be purchased at the TekSavvy.com Box Office inside the WFCU Centre or at www.wfcu-centre.com.
Location
WFCU Centre
8787 McHugh Street
Windsor, Ontario