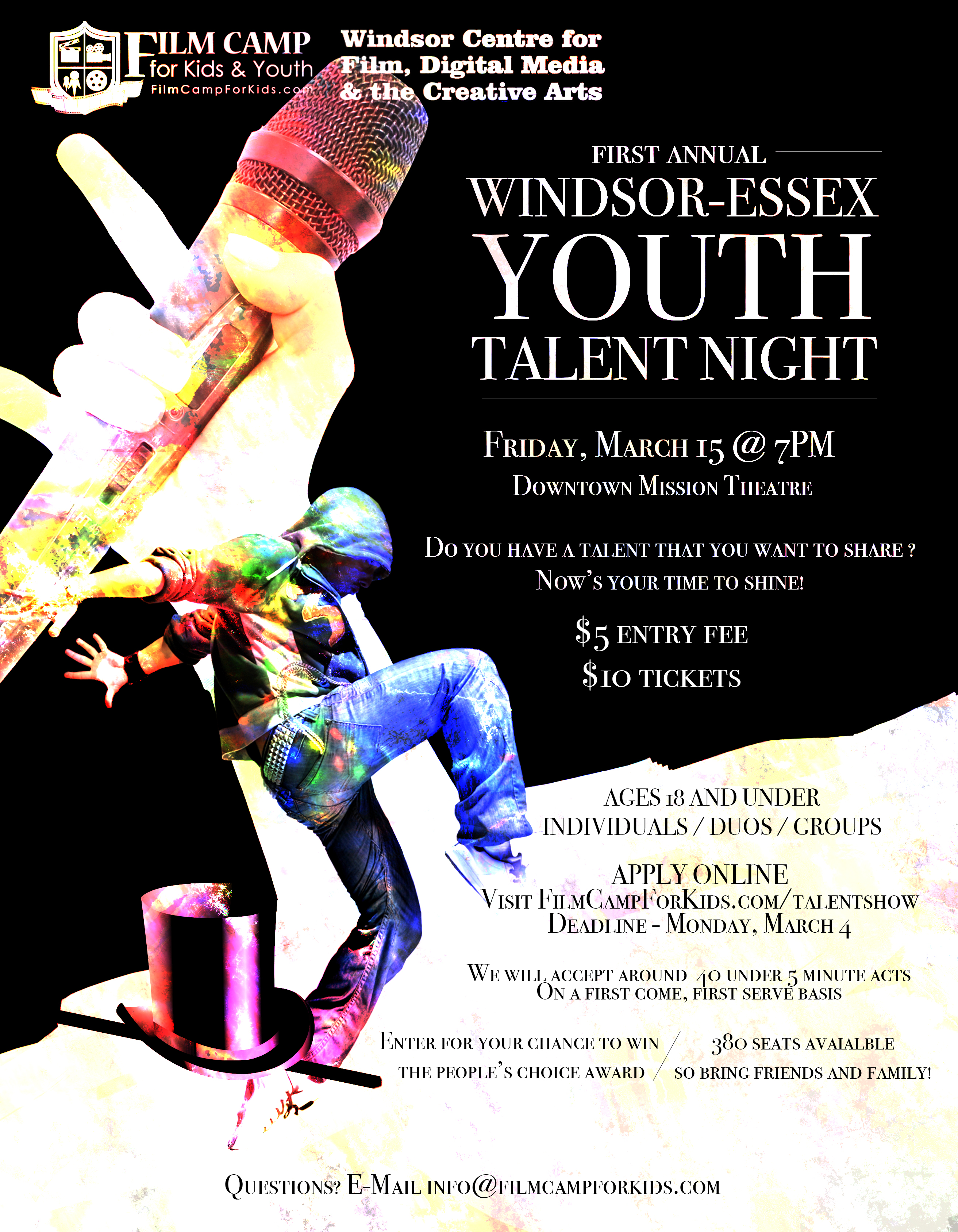 Friday March 15th — 7PM
Downtown Mission Theatre (664 Victoria Ave)
$10/ticket + $5 entry fee for participants
WHO CAN SIGN UP?
Ages 18 and under can participate!
Individuals / Duos / Groups
HOW DO I SIGN UP?
To demonstrate your talent, fill out an application at filmcampforkids.com/talentshow. Once we have approved your application, the next thing you have to do is show up the night of the talent show! Participants should show up early at 6:30. You will be given a number, and that will be the order in which you will perform. Be sure to send us any supporting material (music, etc.) by March 8th at the latest.
NOTE: All acts must be approved by Film Camp for Kids & Youth (including choice of song, scene performance, etc.) Acts must be family friendly (i.e. no inappropriate content).
All acts must be 5 minutes or under!
ARE THERE PRIZES?
Yes! There will be a People's Choice Award which spectators will vote on — so be sure to bring family and friends! The theatre can hold up to 380 seats, and we are expecting around 40 acts.
HOW DO I BUY TICKETS?
E-mail [email protected] to reserve your tickets. Pay via Interac, cash, or cheque.
Location
Mission Theatre
664 Victoria Avenue
Windsor, Ontario