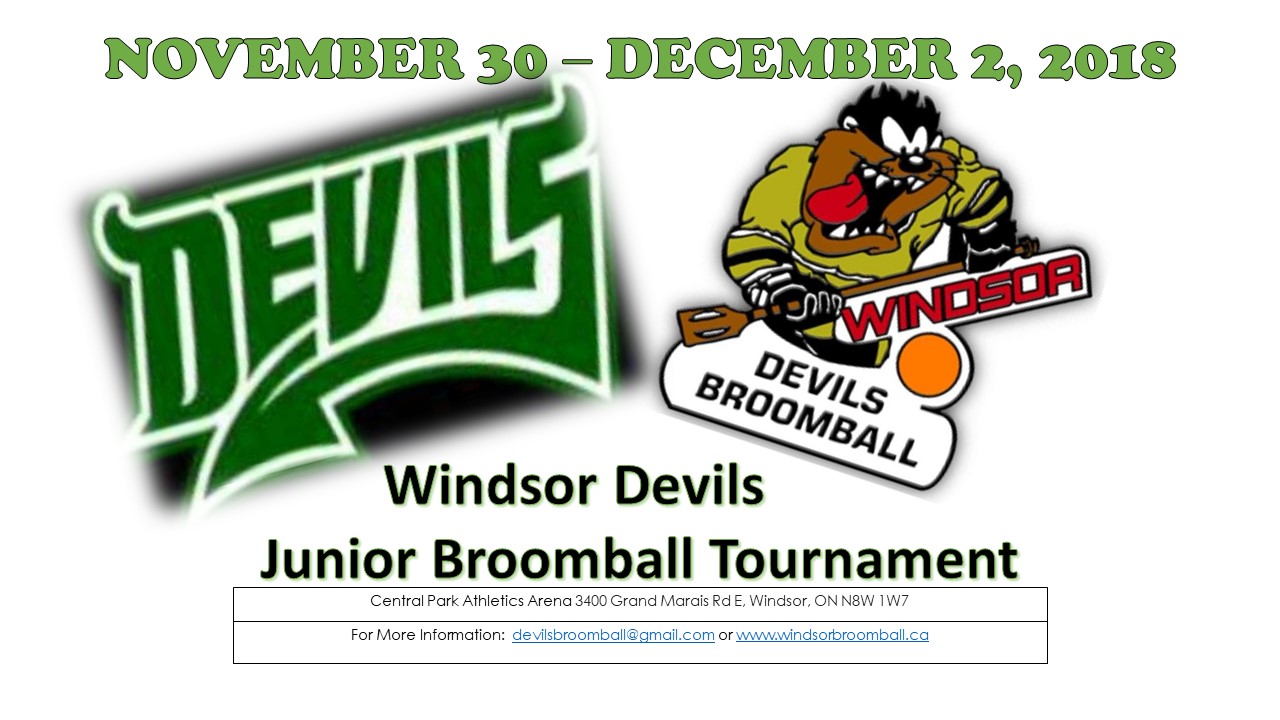 WINDSOR DEVILS' FIRST JUNIOR TOURNAMENT
We are excited to announce that we will hosting our first broomball tournament.
Divisions consist of Atom ( under 8 yrs old ), Peewee ( under 11 yrs old ), Bantam ( under 13 years old ), Midget ( under 15 yrs old ), and Juvenile ( under 20 yrs old ).
Come out and watch the best sport on ice (without skates)!
Many teams from around Ontario are invited to compete in this awesome sport.
FRIDAY, NOVEMBER 30 to SUNDAY, DECEMBER 2, 2018
FREE ADMISSION!!!
Tournament information : [email protected] or visit our website : www.windsorbroomball.ca
Location
Central Park Athletics
3400 Grand Marais Rd E
Windsor, Ontario