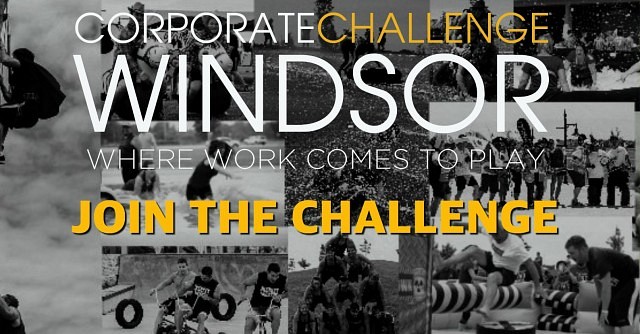 Windsor Corporate Challenge is a ONE day FUNraiser created to promote the importance of wellness, balance and team building among groups of people. Teams will compete in up to ten (10) fun-filled, silly, events that are guaranteed to be more fun than work!
Corporate Challenge is open to both corporate and non-corporate teams… so join with your co-workers or your sports team or come out with your family and friends. Whoever you want to hang out with for the day and have a blast with… that's your team.
Since its inceptions, we are thilled to announce that WCC has raised over $450,000, and this year our fundraising efforts will support The Ronald McDonald House Windsor. The Ronald McDonald house is a place where out of town families with seriously ill children can stay for as long as they need, minutes from the hospital. We are really fortunate that a new location will be opening in Windsor this spring.
Teams can register at www.windsorcorporatechallenge.com. Early bird registration is $300 until March 31st ($350 after March 31st)
Location
Vollmer Culture and Recreation Complex
2121 Laurier Drive
LaSalle, Ontario