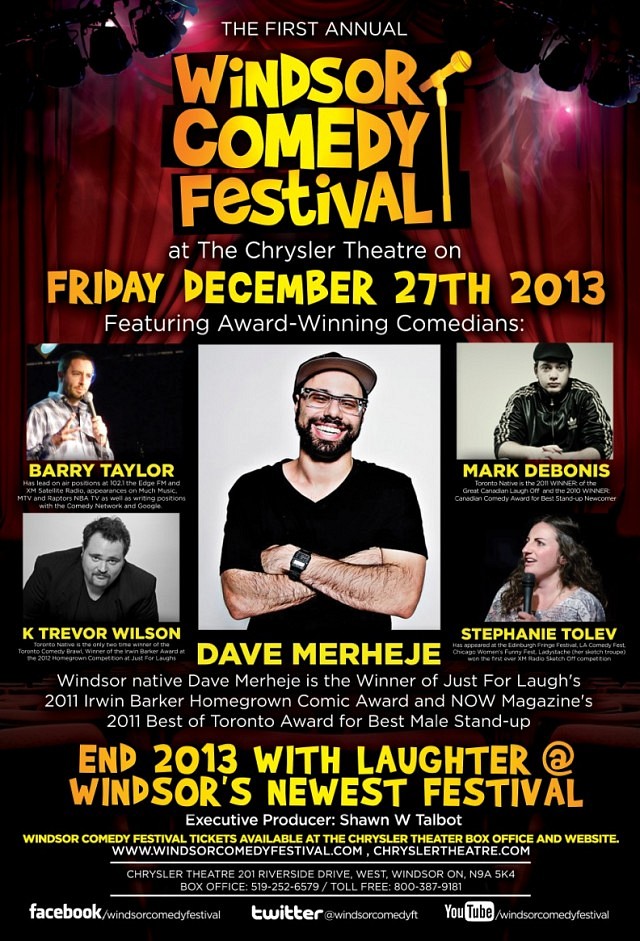 The Windsor Comedy Festival will be taking place at the Chrysler Theater Friday December 27.
This festival is the first of its kind and joins the roster of exceptional festivals hosted in Windsor and Essex County. Friends and family alike will enjoy the last festival of the year with laughter and cheer. As a great way to release the stresses of the year past, the Windsor Comedy Festival will provide a great night of entertainment as we prepare for the New Year, and what better way than to have a collective laugh.
Tickets Available at the Chrysler Theater Box Office.
Box Office: 519-252-6579 / Toll Free: 800-387-9181
Employer Group Rates available(minimum purchase required).
Location
The Chrysler Theater
201 Riverside Drive
Windsor, Ontario