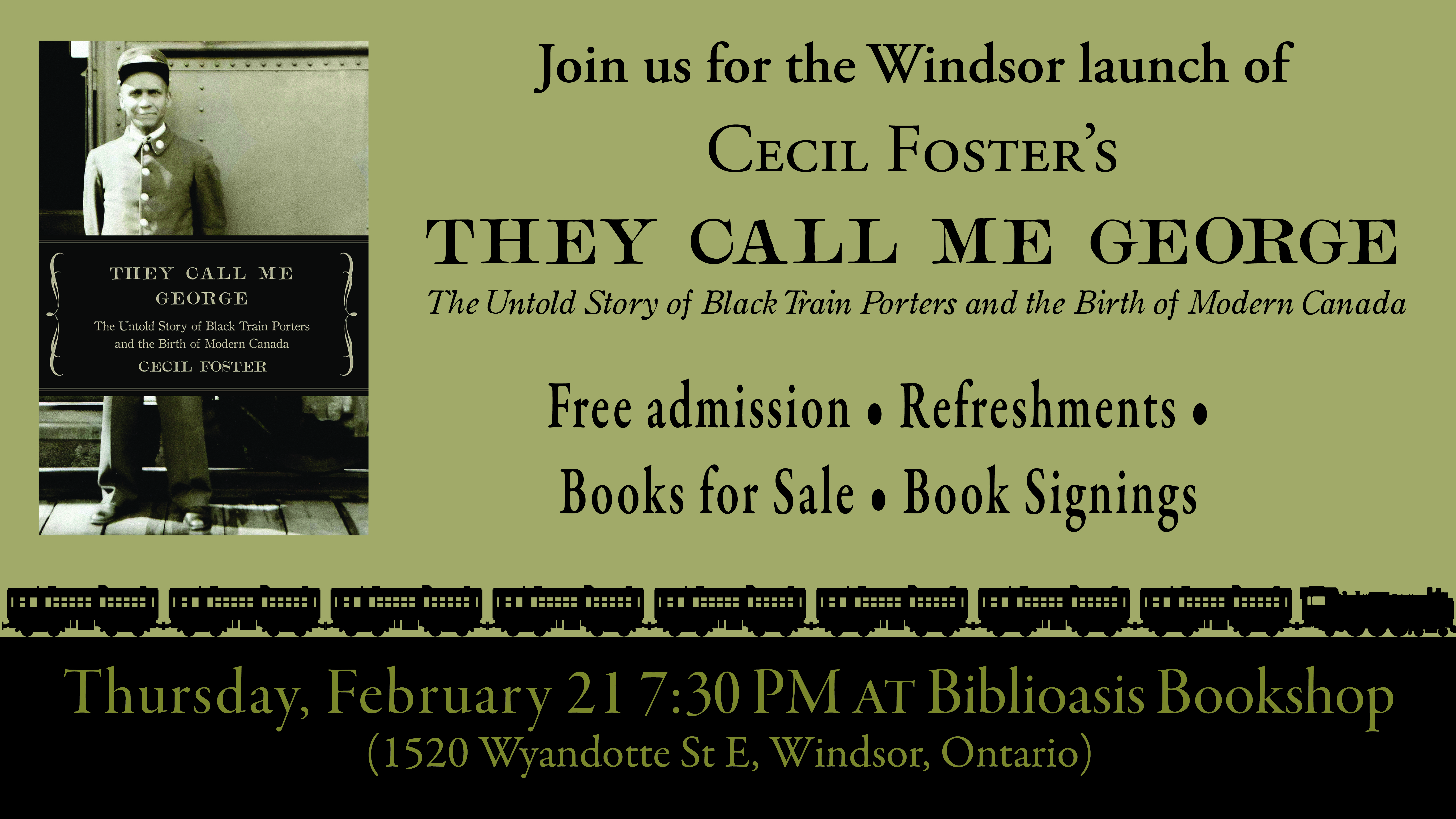 Biblioasis is excited to host Cecil Foster for his Windsor Launch of "They Call Me George."
Smartly dressed and smiling, Canada's Black train porters were a familiar sight to the average passenger—yet their minority status rendered them politically invisible, second-class in the social imagination that determined who was and who was not considered Canadian. Subjected to grueling shifts and unreasonable standards—a passenger missing his stop was a dismissible offense—the so-called Pullmen of the country's rail lines were denied secure positions and prohibited from bringing their families to Canada, and it was their struggle against the racist Dominion that laid the groundwork for the multicultural nation we know today. Drawing on the experiences of these influential Black Canadians, Cecil Foster's They Call Me George demonstrates the power of individuals and minority groups in the fight for social justice and shows how a country can change for the better.
—-
Cecil Foster is a leading author, academic, journalist and public intellectual. His work speaks about the challenges that Black people have encountered historically in Canada in their efforts to achieve respect and recognition for their contribution to what is now a multicultural Canada. He highlights their fight for social justice and human dignity. In particular, Foster addresses the issues of immigration in his critical discussions on who is a Canadian in the ever-evolving social narrative toward a genuine multicultural Canada.
Location
Biblioasis
1520 Wyandotte Street East
Windsor, Ontario