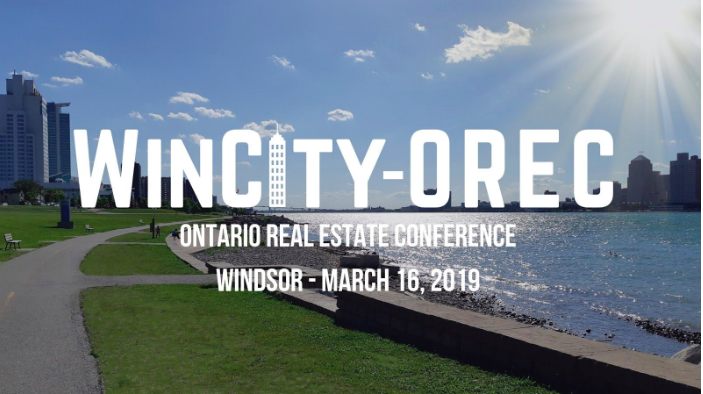 The people who brought you #OREC2018 are proud to announce that we are hosting a Windor OREC event. Held at the illustrious Ciociaro Club, this one day event will be loaded with aspiring investors, seasoned veterans in the art of investing, and real estate professionals. With a heavy focus on education and empowerment, this event promises to grow your network so that you can grow your net worth!
Speakers include: Matt McKeever, Jeff Wybo, Jon Seguin, Cassidy Logsdon, Mathew Frederick, Kory Mackinnon, and many, many more. Expect a value-packed day!
Network with like-minded people, and make great connections that will elevate your Windsor Real Estate Investment game. Catch educational talks on the main stage, and learn trade secrets and best practices in break-out sessions.
Learn more about the neighbourhoods of Windsor, Windsor's current economy and where it's headed, future development plans, and other key stats from those who are active in the community.
If you are a serious real estate investor, take advantage of this opportunity to be in the same room as other serious investors, and other service providers, mentors, and potential partners that will help you grow your business and hit your real estate goals.
Plated lunch is included in the admission price!
For those of you wanting to get more out of the experience, V.I.P. tickets are available. The V.I.P. experience includes access to the V.I.P. lounge, and a private dinner after the event with the organisers and some of the speakers. This is an excellent opportunity to build stronger connections and grow your network. Plus, it will be lots of fun. :)
**For speaking and sponsorship inquiries, please contact Cassidy at [email protected]
Location
Ciociaro Club
3745 North Talbot Road
Tecumseh, Ontario