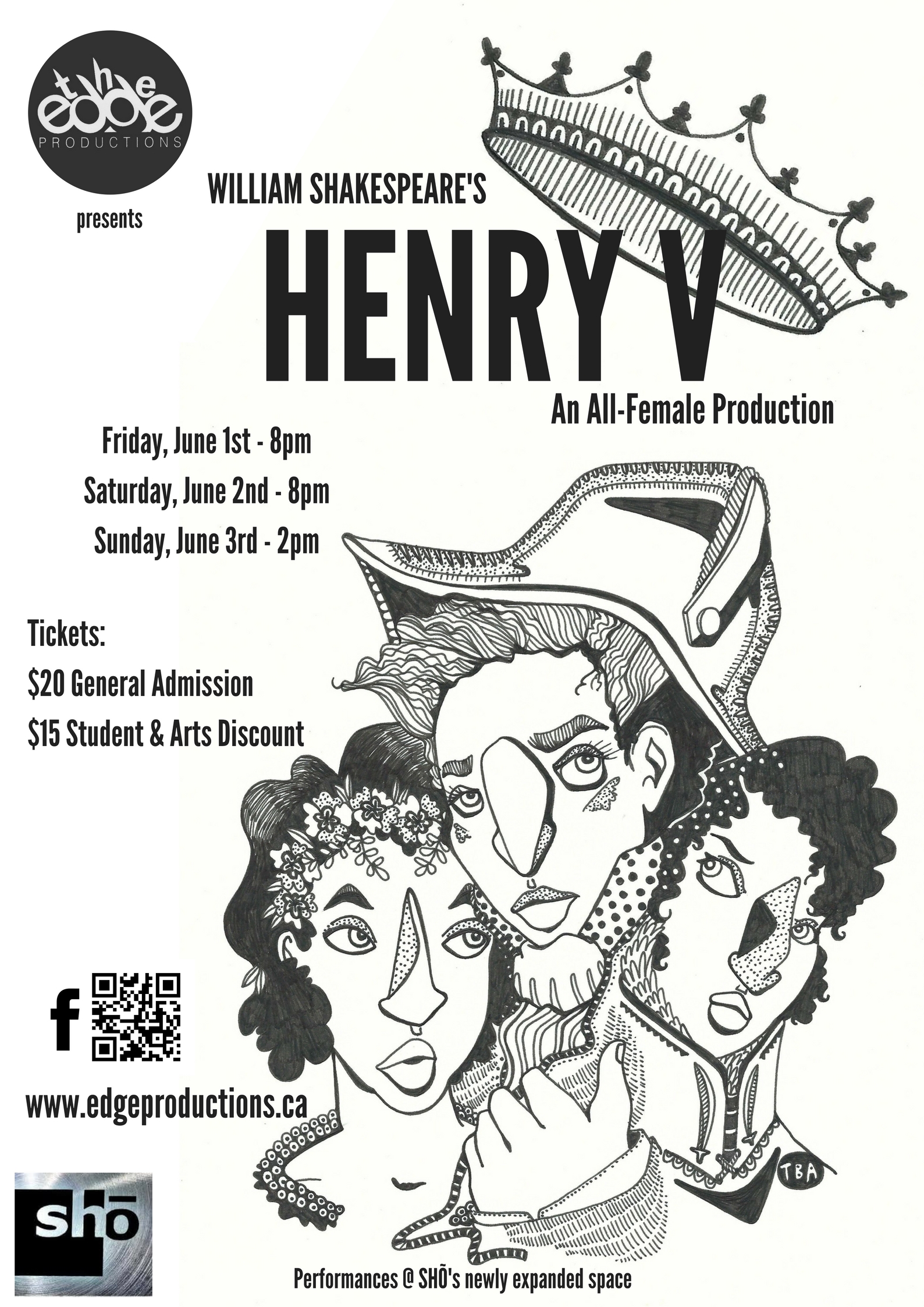 The Edge is thrilled to bring you an all-female production of William Shakespeare's Henry V. This is a touring production with Windsor being its first stop.
Show dates for Windsor are:
Friday, June 1st @ 8pm
Saturday, June 2nd @ 8pm
Sunday, June 3rd @ 2pm
Tickets are $20 for general admission and $15 students & arts attendance discount.
https://henryvwindsor.bpt.me/
Henry IV is dead and Hal is now King. With England in a state of unrest, he must leave his rebellious youth behind, striving to gain the respect of his nobility and people.
Our all-female production, set against the backdrop of the Napoleonic war, is going to be a creative & action packed trek through the battlefield – challenging your perceptions and subverting expectations.
Location
SHO Art, Spirit & Performance
628 Monmouth
Windsor, Ontario