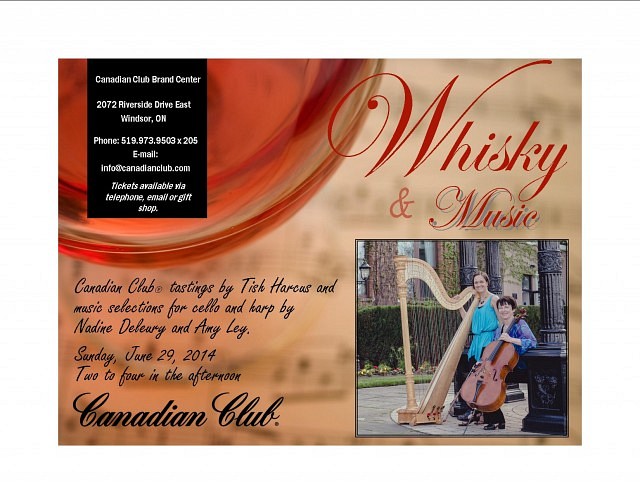 Canadian Club® tastings by Tish Harcus and music selections for cello and harp by Nadine Deleury and Amy Ley.
Sunday, June 29, 2014
2-4 PM.
Tickets: $35. Please email [email protected] or call 519.973.9503x 205. Ticket price includes Canadian Club sampling bar in waterfront gardens, tastings of CC Premium, Triple Aged Reserve, Classic 12, Sherry Cask, CC 20 Year Old paired with chocolate and gourmet cheeses. Cello and harp instruments.
Location
Canadian Club Brand Heritage Center
2072 Riverside Drive East
Windsor, Ontario