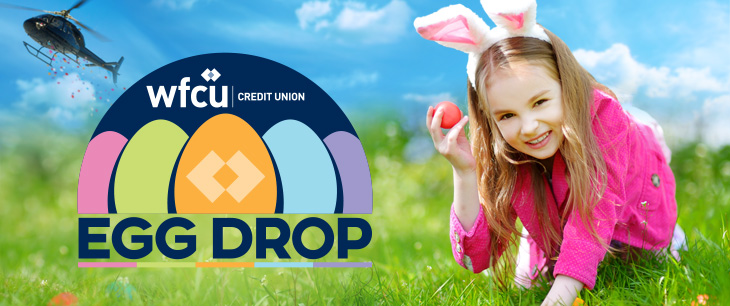 This Easter, WFCU Credit Union is celebrating in a unique and exciting way, by hosting the first ever WFCU Credit Union Easter Egg Drop, the only Easter egg drop in Windsor-Essex County! 

This unique event will showcase 25,000 plastic Easter eggs being dropped from a helicopter for children to collect. This FREE community event is a one-of-a-kind experience Windsor-Essex families won't want to miss out on!
Saturday, April 20th, 2019
10:00 a.m. – 1:00 p.m.
Vollmer Culture & Recreation Centre
(2121 Laurier Drive, LaSalle, Ontario)
REGISTRATION IS REQUIRED!
WFCU Credit Union members can take advantage of early registration March 26th – March 30th. Registration is open to the public beginning April 1st.
Location
Vollmer Culture & Recreation Centre
2121 Laurier Drive
LaSalle, Ontario