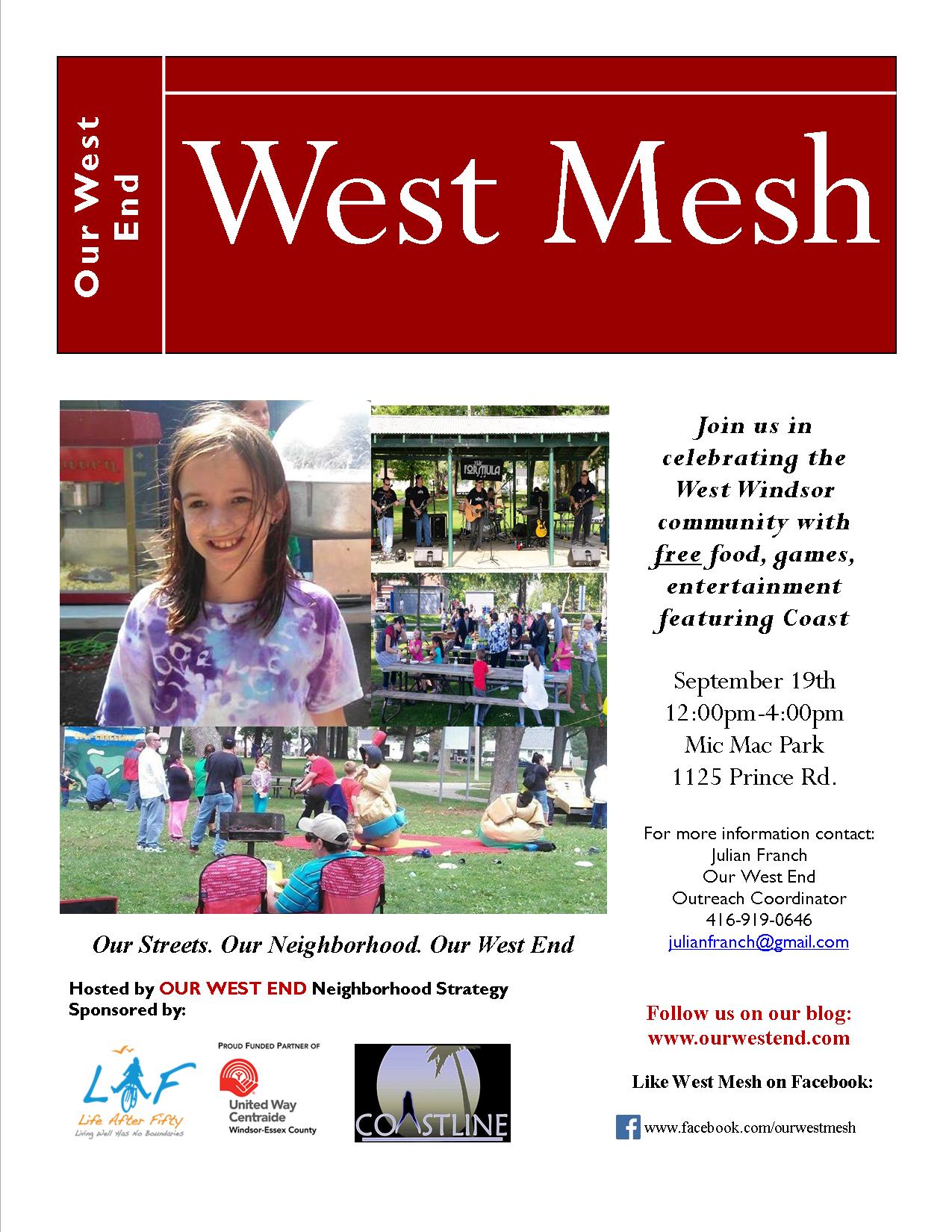 OUR WEST END neighborhood strategy, a proud partner of both Life After Fifty and the United Way/Centraide Windsor-Essex County, is hosting West Mesh.
West Mesh is an annual community event held in Mic Mac Park where free food, engaging activities, and lively entertainment are provided to community members. West Mesh also features information booths highlighting a wide variety of community resources.
This year, West Mesh will be held in Mic Mac Park on September 19th from 12:00pm-4:00pm.
Admission is free and everyone is encouraged to attend.
Location
Mic Mac Park
1125 Prince Road
Windsor, Ontario