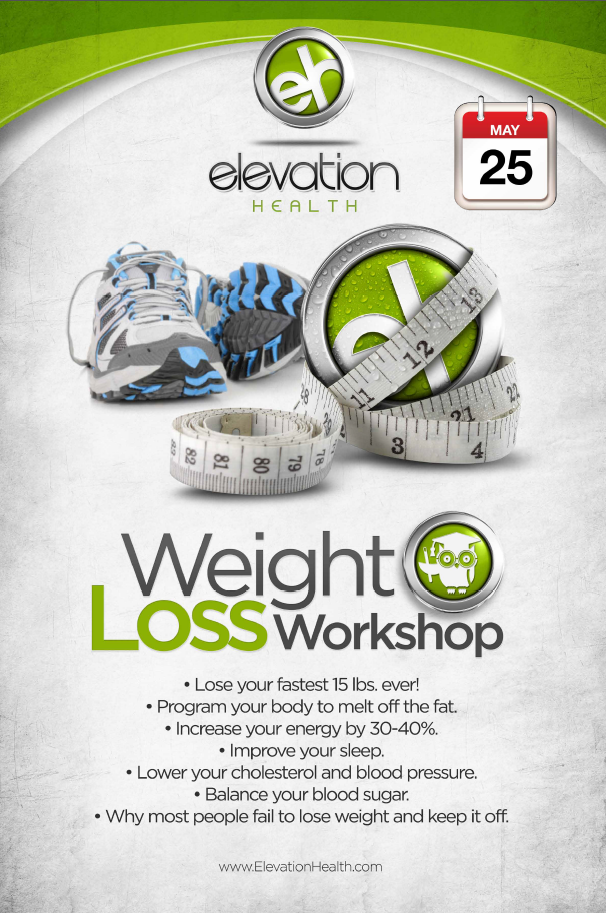 Elevation Health Presents:
Weight Loss Workshop
A FREE Blockbuster Event!
Learn how you can lose your fastest 15 lbs ever! Find out what your body fat % is with our state of the art Tanita machine then learn how to program your body to melt off the fat, increase your energy and improve your sleep!
Call (519) 979-2273 to reserve your seat
Location
Calvary Community Church
1731 Lesperance Road
Tecumseh, Ontario