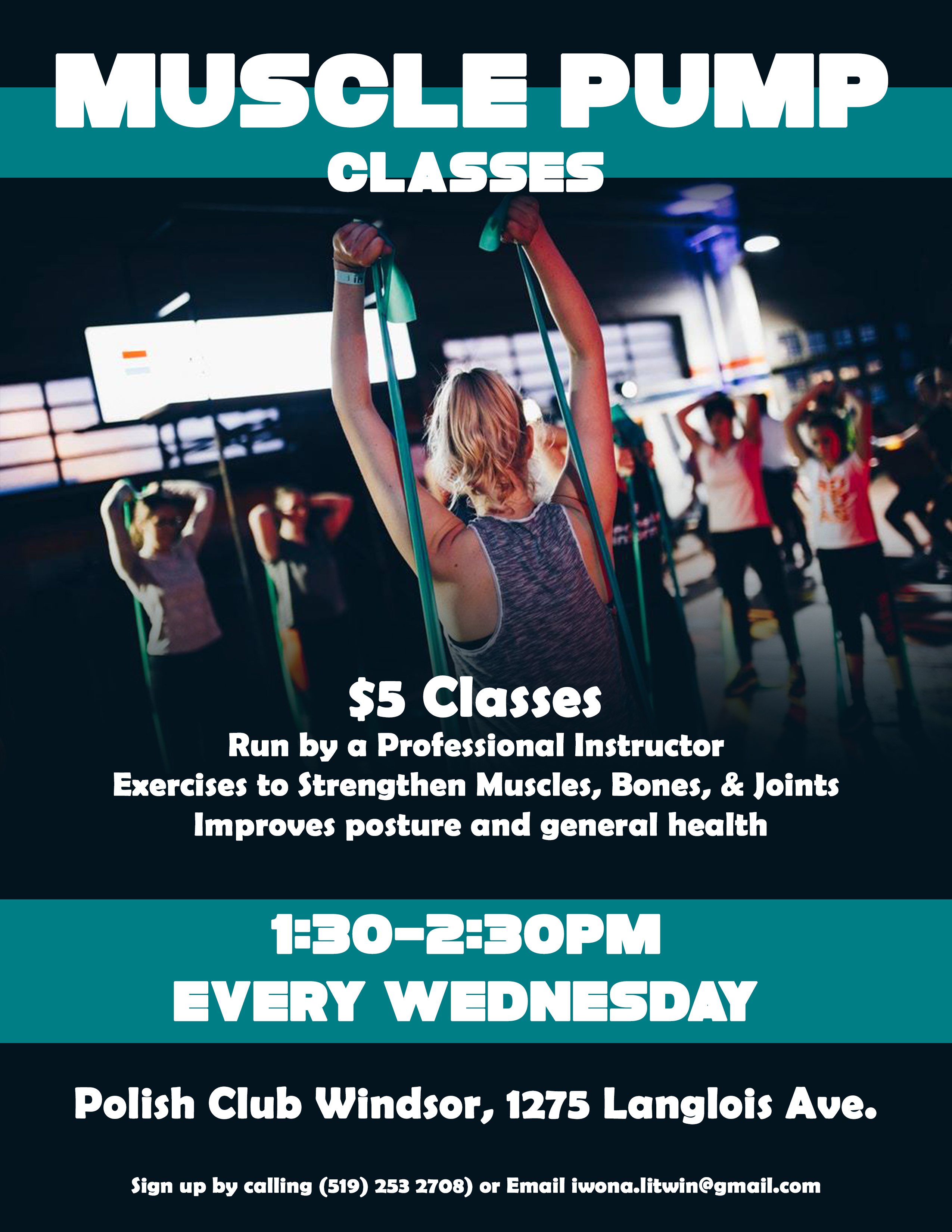 Join us every week for MUSCLE PUMP! Strengthen your muscles, bones, and joints as well as improve your posture and general health. Classes are run by a professional instructor and include exercises on chairs or standing, with or without light weights. Over time, mats, balls, and elastic bands will be introduced.
For more information, email [email protected]
$5 / class
You can also register with Iwona (Yvonne) through her email or through our Eventbrite.
Location
Polish Club Windsor
1275 Langlois Ave
Windsor, Ontario