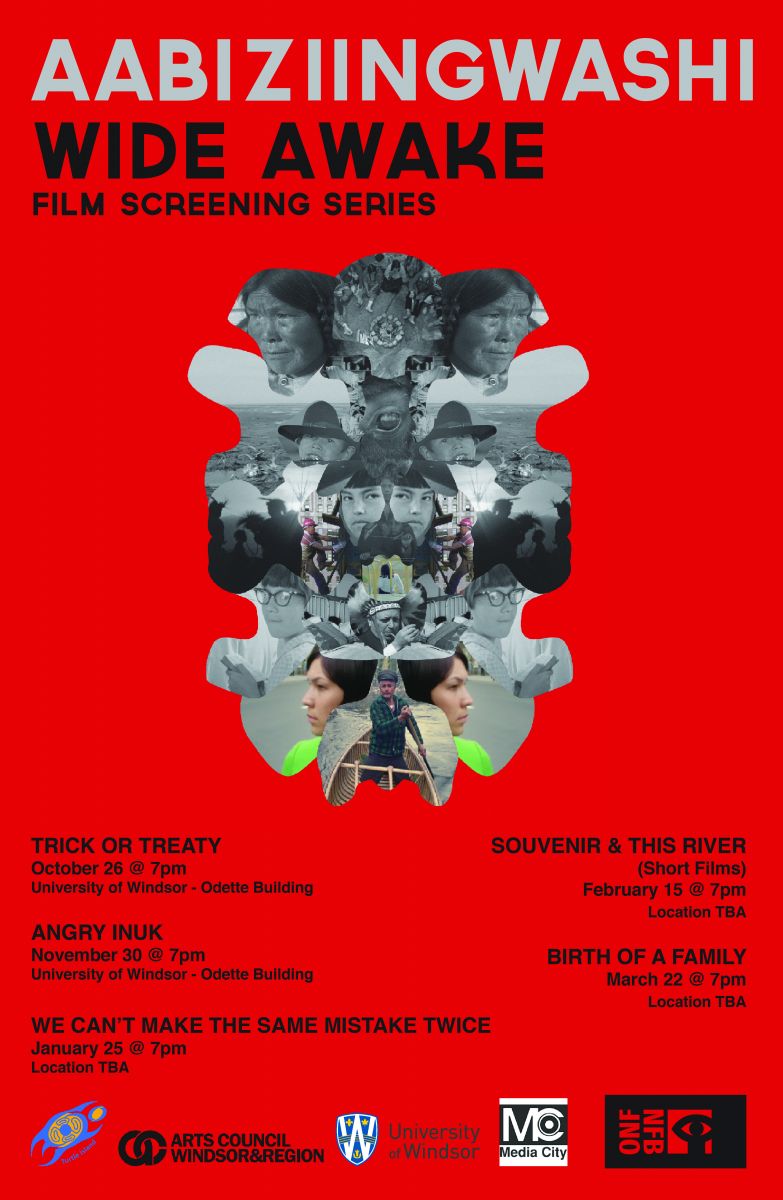 Wide Awake Film Screening Series is co-presented by Arts Council Windsor & Region, University of Windsor, Aboriginal Education Centre – Turtle Island and Media City and National Film Board of Canada.
COST: Free Admission
WHERE: Centre for Engineering Innovation Room 1102 – University of Windsor
WHEN: January 25, 2018 @ 7pm-9:30pm
CONTACT: 519-252-2787 or [email protected]
SCREENING: We Can't Make the Same Mistake Twice – Alanis Obomsawin
In this documentary, distinguished filmmaker Alanis Obomsawin focuses her lens on the landmark discrimination case filed by the Assembly of First Nations and the Child and Family Caring Society of Canada against Indian Affairs and Northern Development Canada in 2007. Obomsawin exposes injustices to the community by showing how the child and welfare services provided to them are vastly inferior to the services available to other Canadian children, while giving voice to the childcare workers at the heart of the battle.
Location
E.D. Lumley Centre for Engineering Innovation (Room 1102)
2285 Wyandotte Street West
Windsor, Ontario