Date
Tuesday July 23rd, 2019
Time
See Description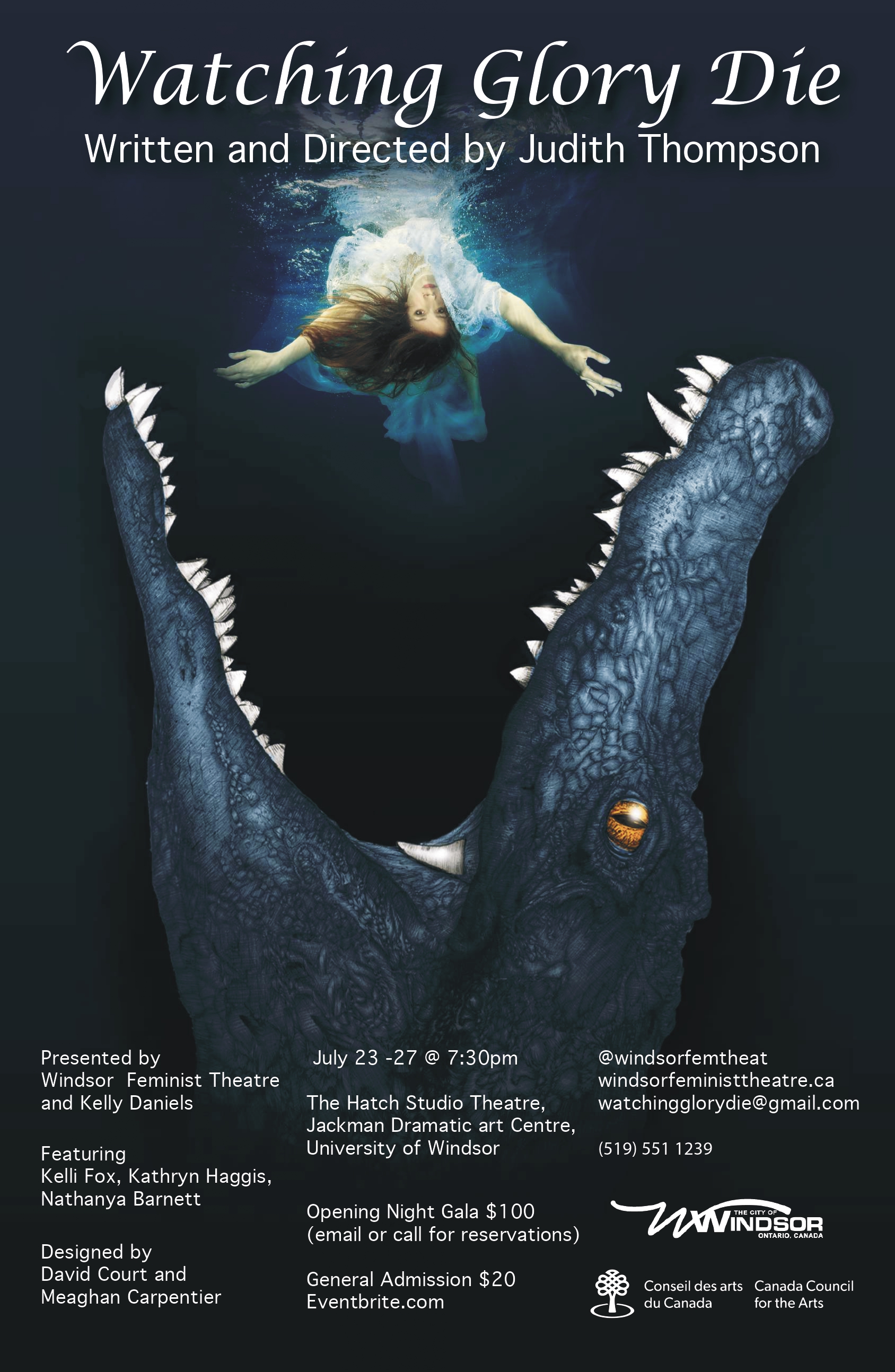 Windsor theatre-goers are about to experience a world-class production written and directed by renowned Canadian playwright and Officer of the Order of Canada, Judith Thompson. Watching Glory Die will premiere in Windsor at the Hatch Studio Theatre, Jackman Dramatic Art Centre, University of Windsor, from July 23 – 27, 2019.
This play is a riveting and compassionate exposé of three women trapped in a broken prison system. Inspired by the shocking, true story of teenager, Ashley Smith, Thompson's work chronicles five years of misdiagnosis of mental health issues, cruel treatment and months on end in "therapeutic quiet", followed by Smith's death by suicide in her prison cell, while guards watched.
Tickets for our Opening Night performance and Gala, on July 23rd @ 6:30 pm, can be purchased for $100 by contacting Kelly Daniels at [email protected] General Admission tickets are $20 each, and can be purchased online at https://www.eventbrite.com/e/watching-glory-die-tickets-60317341793
Watching Glory Die will run at The Hatch Studio Theatre located in the Jackman Dramatic Art Centre, University of Windsor, 401 Sunset Ave. (Patricia Road and Wyandotte Street West) in Windsor, ON N9B 3P4.
Recommended for ages 12+ with mature subject matter and coarse language.
Contact: Marie Balsom, Communications & Media Relations
[email protected]
Location
Hatch Studio Theatre, Jackman Dramatic Art Centre, University of Windsor
401 Sunset Ave. (Patricia Road and Wyandotte Street West)
Windsor, Ontario