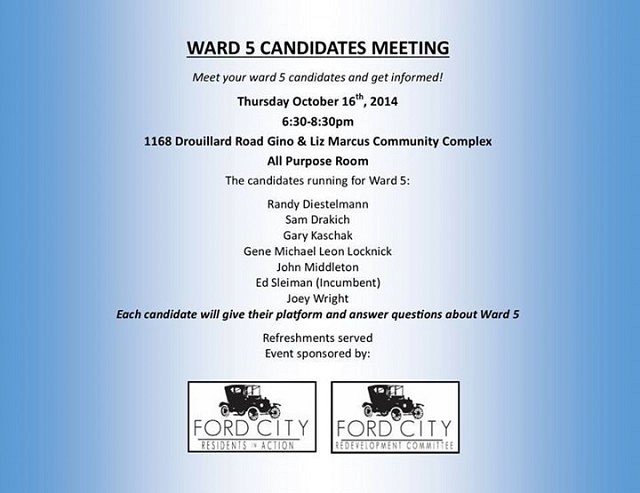 This is a meeting, not a debate.
Each candidate will give their platform and then have the chance to answer 4 set questions. The questions will be provided to all candidates before the meeting. There will be a brief Q&A from the audience after.
Refreshments will be on hand.
Come out and get informed! Will be a very interesting and informative evening.
Thank you to all the Candidates who have confirmed their attendance.
Location
Gino A Marcus Community Complex
1168 Drouillard Road
Windsor, Ontario