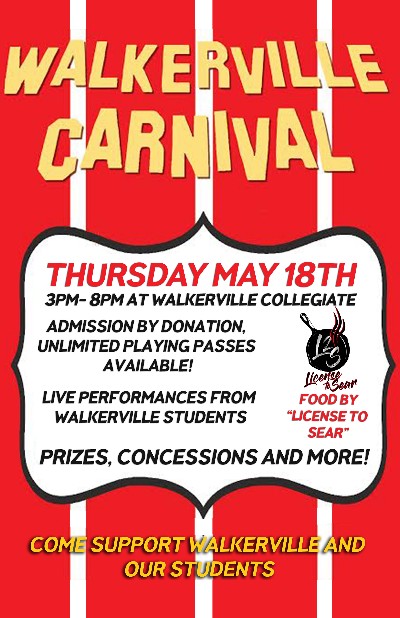 The 3rd Annual Walkerville Carnival takes place at Walkerville Collegiate Institute on May 18, 2017.
The carnival features lots of exciting games, treats, fun vendors and live musical entertainment performed by current Walkerville students and local/alumnus bands. The event will also feature the Food Truck: "License to Sear".
Rob Baxter a teacher at the school came up with the idea for the Walkerville Carnival in January of 2015. Baxter died suddenly during March Break. The students decided to honour his idea and put on the first Walkerville Carnival back in 2015.
Admission is by donation, concessions and game tickets will be available for purchase.
Proceeds from the carnival will go towards supporting the Walkerville Scholarship Fund.
Location
Walkerville Collegiate Institute
2100 Richmond Street
Windsor, Ontario