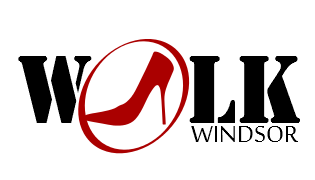 The Sexual Assault Crisis Centre is asking you to walk individually or organize a team, join us, with your team members, wear a pair of women's shoes provided at the event and walk a mile to show your support to end violence in our community.
It is a great opportunity to showcase you and your organization's commitment to the safety of this community. You are welcome to wear team t-shirts as well as set up a booth to promote both your group and any of your product. Drinks and snacks are provided to the male walkers at the event.
The largest team of walkers receives a photo of your team printed in Biz X Magazine.
Location
Riverside Sportsmen Club
10835 Riverside Drive East
Windsor, Ontario