Date
Wednesday November 22nd, 2017
Time
See Description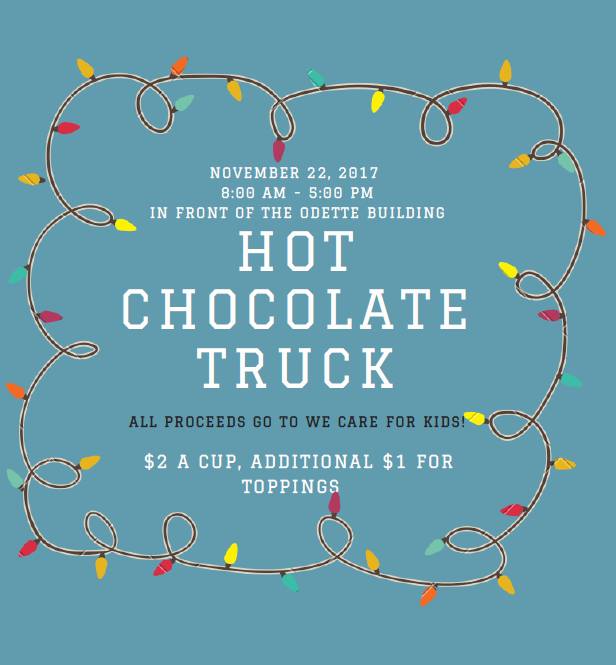 Come out for some hot chocolate just in time for the Christmas season! We will be parked right in front of Odette on November 22nd!
Regular hot chocolate will be $2 and an additional $1 for toppings.
ALL PROCEEDS GO TO W.E. CARE FOR KIDS.
Stay tuned for more info about when and where are two other hot chocolate truck stops will be!
Location
Odette School of Business
Windsor, Ontario