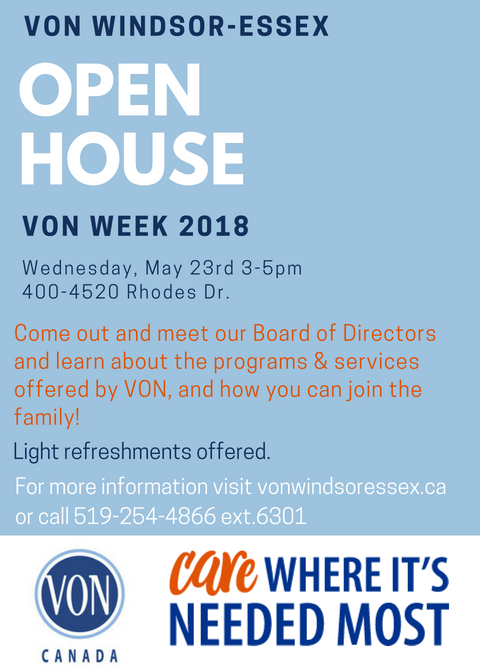 Join us in celebrating VON WEEK 2018!
Come out and meet our Board of Directors
and learn about programs & services
offered by VON, and how you can join the
family!
Wednesday, May 23rd, 3pm-5pm
VON is currently recruiting for:
–Board of Directors
–SMART Volunteers
–Meals on Wheels Volunteers
For more information visit vonwindsoressex.ca
or call 519-254-4866 ext.6301
Light refreshments offered.
Location
VON Windsor-Essex
400-4520 Rhodes Drive
Windsor, Ontario